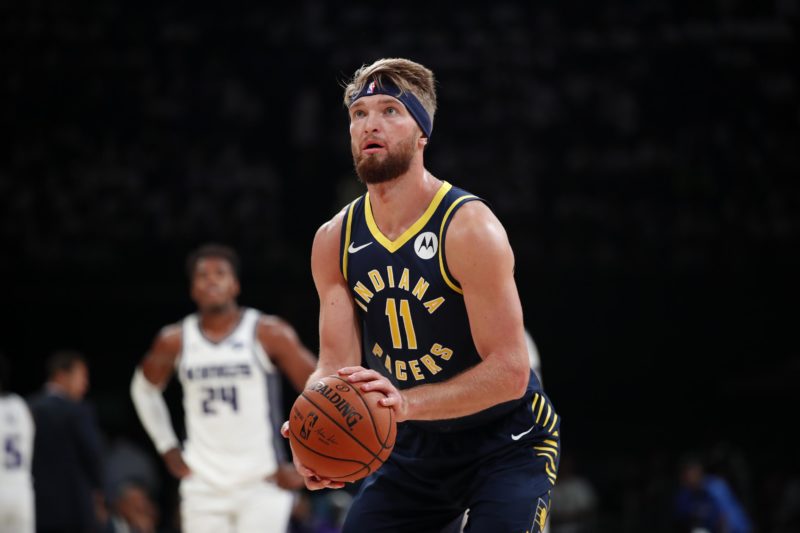 Indiana Pacers big man Domantas Sabonis is leaving the NBA bubble in Orlando to look for treatment on a plantar fasciitis in his left foot the team announced.
Domantas Sabonis will leave the NBA campus in Orlando to receive medical treatment for plantar fasciitis in his left foot.

>> https://t.co/jjIvnkscl0 pic.twitter.com/F99VTvjRzj

— Indiana Pacers (@Pacers) July 24, 2020
According to Adrian Wojnarowski from ESPN, Sabonis hopes to rejoin the team eventually in the season but there's a chance the injury keeps him out for the remainder of the season.
Sabonis is one of the players in the team dealing with injuries and didn't play in the first preseason game against the Portland Trail Blazers. With one week before the season resumes, the Pacers lose one of their key players and there's still doubt on whether Victor Oladipo will play in the resume season.
Sabonis has been crucial for the Pacers' success this season with career-best averages in most statistics. He's started in all 62 games for the team while contributing with 18.5 points, 12.4 rebounds, 5.0 assists in 38.4 minutes per game, as well as earning the first All-Star selection of his career.