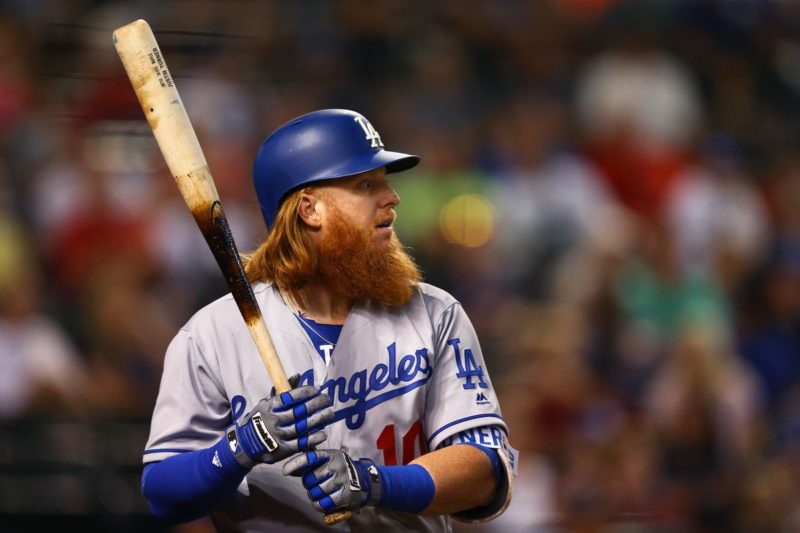 The Los Angeles Dodgers are basking in the glory of their 2020 World Series victory over the Tampa Bay Rays, but the news does not come without some negative news. Justin Turner was pulled from the Dodgers lineup during game six of the 2020 World Series. After the game, it was announced that Turner had tested positive for COVID-19.
While the organization is in a postseason bubble where COVID-19 has not been an issue according to the latest testing information, but it was announced that Turner had tested positive. This explained his removal from the game after he had this positive COVID-19 test.
Sources confirm to ESPN that Dodgers third baseman Justin Turner tested positive for COVID-19 and was removed from Game 6 of the World Series.

— Jeff Passan (@JeffPassan) October 28, 2020
Turner was having an incredible series. He was not named the Most Valuable Player, as that honor was bestowed upon Corey Seager, but he was a key contributor for the Dodgers throughout the season and this postseason.
In the 2020 World Series, Turner played in six games where he hit .320 for the Dodgers with two solo home runs. He was 0-3 with two strikeouts before being taken out of the game and put into isolation, but he was present during other parts of the 2020 World Series and a key contributor overall.
The Dodgers are basking in the championship win and enjoying ending their drought but, Turner is in isolation as a positive test has derailed his celebration and could amount to a bigger set of news in the coming days.
According to Jeff Passan, the lab doing the COVID tests informed the league that Turner's test came back inconclusive from yesterday. This was during the second inning of the game.  The samples from today had just arrived, he tested positive in today's samples, and the Dodgers were immediately notified, and he was pulled from the game.