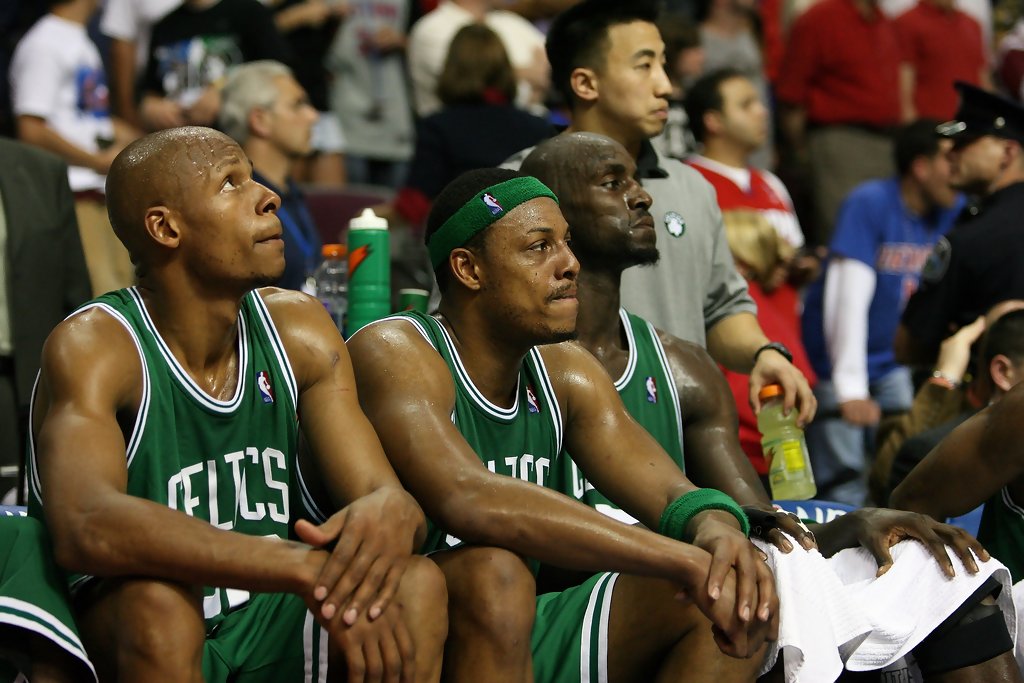 On night, almost all of the members of the Boston Celtics' 2008 championship team were present at TD Garden for Paul Pierce's jersey retirement, with one notable exception: Ray Allen, who was a key cog in that team. Instead, Allen went golfing with George Lopez and posted a picture on Instagram to commemorate it. According to then-Celtics, now-Clippers head coach Doc Rivers, Allen considered coming but was worried about how Celtics fans would react. Allen did, after all, leave the Celtics in free agency to join the rival Miami Heat. From Gary Washburn of the Boston Globe:
Clippers coach Doc Rivers defended Allen Wednesday, saying that Allen did consider attending the ceremony but was unsure about potential backlash from Celtics fans.
"Listen, I think that's going to happen," Rivers said of a potential Big Three reunion. "I did think it would have been great for Ray to have been there. But there's just angst right now, and in Ray's defense, I know he thought about coming. I can tell you that, because I talked to him personally.
"He didn't know if he should. He didn't know if it was the right time. He really didn't want to take anything away from Paul or be a distraction, and he won't be, and that's what we've got to convince him of. If he would have been there, the fans would have cheered for him. That will happen eventually; you've just got to figure out when."
Allen was an 11-time All-Star (three times as a Celtic) and made more 3-pointers than any other NBA player has.