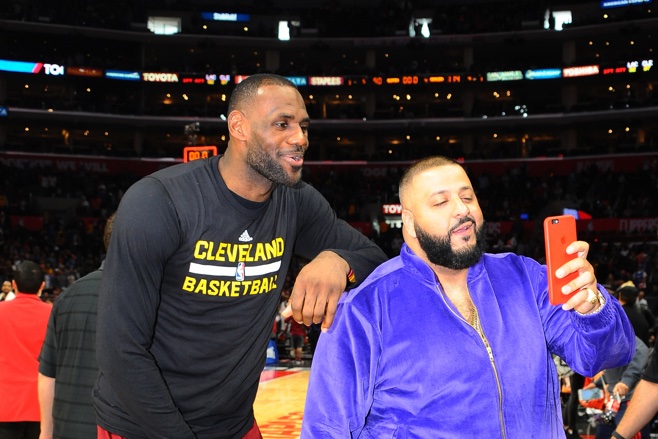 Hip-hop mogul DJ Khaled is without a doubt one of the most successful people in music today. The hitmaker has delivered solid tracks year after year, album after album. With his recent project 'Major Key' topping the charts worldwide, he's never been bigger.
But Khaled wasn't always a bonafide star. He had to hustle to get to where he is now. One such hustle was during his time as a ball boy for the Orlando Magic. The Miami native said in a recently discovered interview that he in fact not only was the ball boy but he also used to hustle mixtapes to players, including new Hall of Famer Shaquille O'Neal.
Khaled talked to RevoltTV and let everyone know about his hustle and how happy he was to hear players bumping the latest Khaled mix.
Once again, Khaled found a major key. Get a good business model, make the most out of it and prosper. The man is on top of not only the music world but the snapchat world and he's taking over and it all started with the Orlando Magic. What a feeling that must have been for him to see Shaq bumping his mix as the big man arrived to put down nasty dunks.