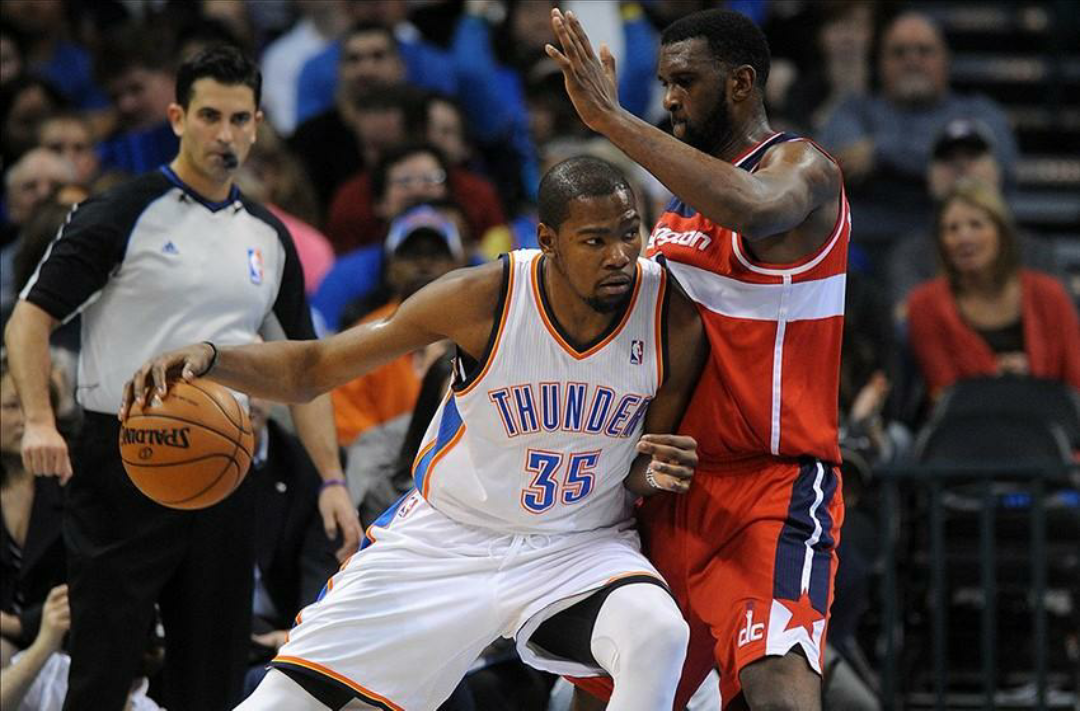 Before you all go ape about one tweet. Lets breath for a second. Lets all just stop. Especially everybody who supports either Washington or Oklahoma City.
If you don't know what I'm talking about. Here's the tweet Kevin Durant replied to saying "Wait on it"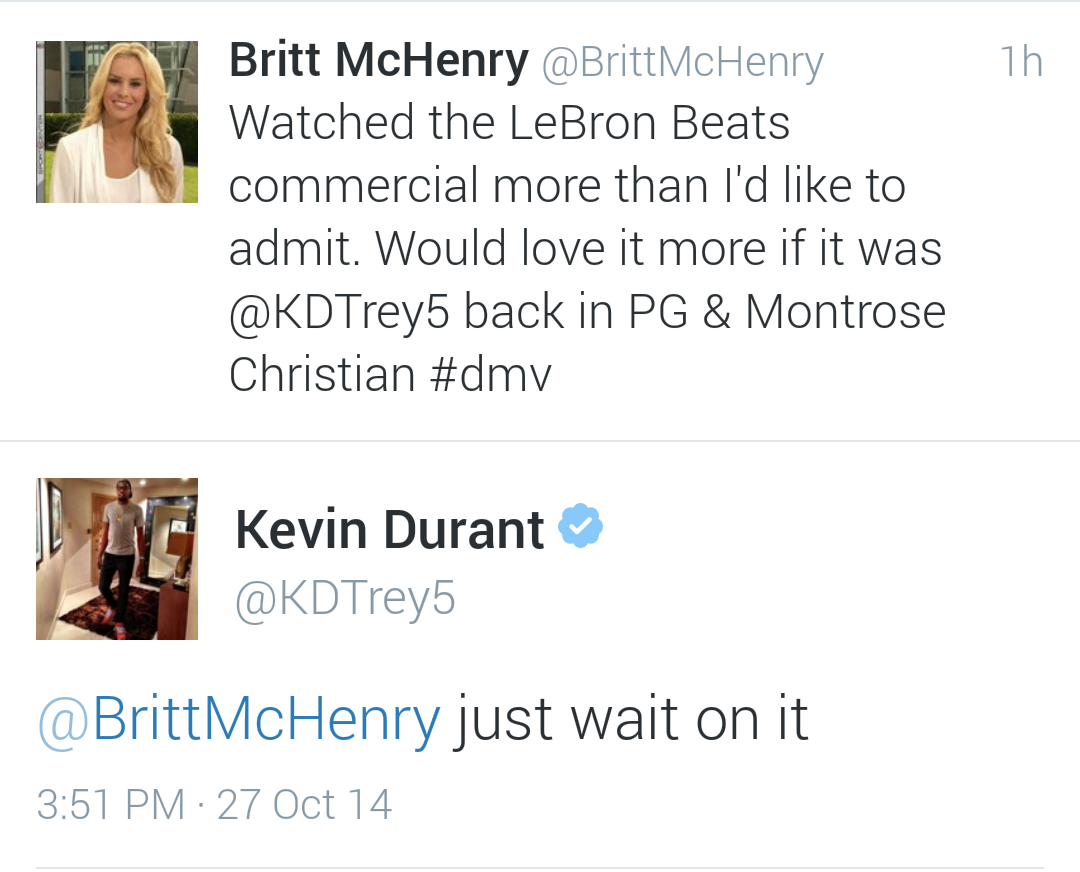 Remember. He won't make a decision until 2016. That is two years from now. Do you really think that Kevin Durant is going to make this career changing decision by tweet? Exactly. He is clearly teasing.
And if you're wondering what "PG" and "Montrose Christian" is. "PG" is Prince George's County which is where he grew up and "Montrose Christian" is a private school outside DC where KD used to play.
I will say this. If Oklahoma City don't go the Finals in one of the next two years. Kevin Durant is gone. They can't go two more years going to the Western Conference Finals and coming up short.
You have two of the top 10 best players in the league today and also Serge Ibaka who is legit top 20. With the talent they have. It's stupid not to be at the Finals. I don't care how stacked the West is. Can't consistently be in the top 3 in the Conference and not get to the Finals.