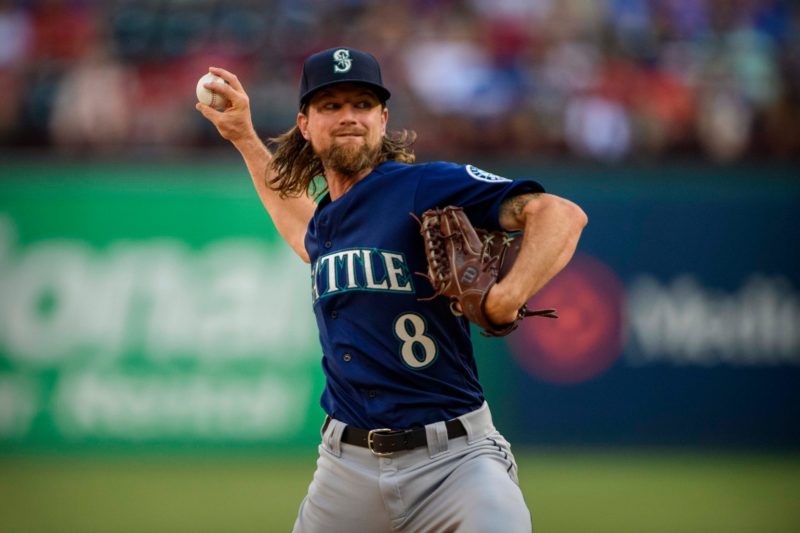 The Arizona Diamondbacks acquired Mike Leake from the Seattle Mariners for minor-league infielder Jose Caballero. This trade simply softens the blow from the trade between the Diamondbacks and Houston Astros that sent Zack Greinke to the American League.
Mike Leake has been traded to the Diamondbacks, per @Ken_Rosenthal pic.twitter.com/3VMk4h4mza

— Bleacher Report MLB (@BR_MLB) July 31, 2019
Leake has had a solid season, with a record of 9-8 and an ERA of 4.40 in 137.0 innings pitched. For his career, he has been a slightly above average pitcher with an ERA 4.05 and a record of 102-95.
His best season came in 2013 when he played for the Cincinnati Reds, he had a solid record of 14-7 and a career-best ERA of 3.37 for a full season in 192.1 innings pitched.
Heading back to Seattle is a 22-year-old utility infielder who is batting .268 in rookie ball this year, but an impressive stat is that he has 28 stolen bases in only 43 games.
Caballero is the true definition of a utility infielder, in the 43 games he has played this season, 22 have been at third, 11 at second and nine at shortstop. He is still young and can develop into a pretty solid player for the Mariners in the future.
Leake will technically take over Greinke's spot in the rotation, hopefully being able to perform at a decently high level with Arizona currently sitting 3.5 games back of the Chicago Cubs for the final National League Wild Card spot.