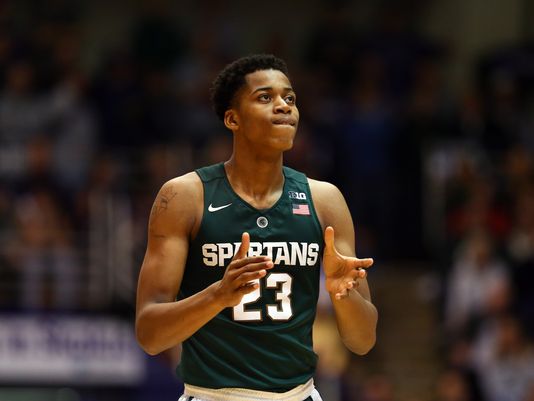 If you watched this years NBA draft until the very end, you will have noticed that a lot of first round talent slid into the 2nd round, including Michigan State Center Deyonta Davis. Davis who was projected to go somewhere in the bottom 15 of the 1st round was selected 31st overall by the Memphis Grizzlies. Now, they have officially signed him to his contract.
According to Shams Charania of The Vertical:
"Memphis Grizzlies rookie Deyonta Davis – the No. 31 pick in the 2016 NBA draft – has agreed to a three-year, $4 million deal, marking the richest guaranteed salary for an American-born second-round pick, league sources told The Vertical.
Davis finalized the fully guaranteed three-year deal on Sunday that allows Memphis to retain his Bird rights as a free agent and eliminate the Arenas provision, leaving him with no restrictions on how much he could earn on a second deal while entering free agency."
Due to the every-growing NBA salary cap and the $24 million dollar cap increase we saw this year, teams are willing to offer more money to their rookies. As the ceiling for players salaries increases, the floor increases as well, making players like Deyonta Davis have the biggest contract as a 2nd round draft pick.