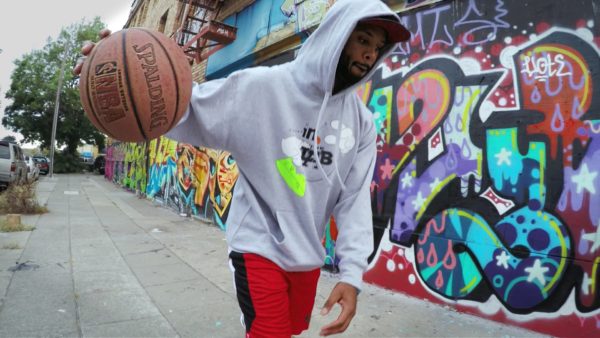 Accidents happen for a reason. That's the old cliché that made its way into people's lexicons. But sometimes it is for good reason. Some of the greatest forms of entertainment came at the hands of an "accident." A singular example is LeBron James. He was a dual-threat athlete back in high school where he excelled in both football and basketball. He was a highly touted prospect at both sports until he suffered a broken wrist which subsequently ended his football career. This came after receiving interest from top programs. What if he didn't suffer the injury, would he be in the NFL? Would he be torching defenses on the turf instead of on the court?
Devin Williams, the creator of 'In The Lab,' is the latest addition to the "accident" category. His brand, fame, and success began a few years ago, due to a homework assignment requiring him to create a "Day in the Life" video. From the video, which went viral, Williams has become a respected basketball trainer, video creator, and Adidas member. His entire life changed because of a homework assignment.
"I actually didn't mean to", Williams said on how his YouTube fame began. "I was just trying to save my homework on there, and the homework assignment went viral. I didn't try to do it, but after I saw it go viral I was like 'well, better make another video,' and that went viral too. And here I am. I got lucky."
That homework assignment featured the journey of a young basketball player. As a trainer, Williams worked with the kid to develop his skills. Along the way, the audience is given a glimpse of how much hard work goes into refining one's craft. The video is packed full of intense workouts, real life problems, and motivation. This formula resonated with an audience of millions and propelled Williams into stardom.
Since the "10000 HOURS" series, Williams has received recognition for his other endeavors as well.
Williams has broadcasted the talents of young players around the nation, created basketball tutorials, and trained players with incredible success. He has accumulated millions of hits around the internet for all types of things. Despite all the glory he's received, the power of his work didn't really hit him until a cancer patient contacted him. The patient reached Williams through email, which Williams says he wish he still had. The email contained great adulation for Williams' work and cited his videos as a role in his fight against cancer.
"I didn't have a clue how many people I was touching, "said Williams. "I didn't know about anything I was doing, to be honest with you. Then I saw that and I'm just like 'man, I've got to keep doing what I'm doing—whatever it is I'm doing. It turned out for the better."
While in his San Francisco home, among his busy schedule, he edits videos for his viewers, such as one on Chino Hills Star, LiAngelo Ball. Since it's release, it has reached over 1.2 million views on YouTube. With all the success, he continues to do what he loves, and what his audience wants to see. His hustle and dedication to his craft are why he's become a hit around the internet. It's easy to preach a certain lifestyle. It's entirely different when you live it.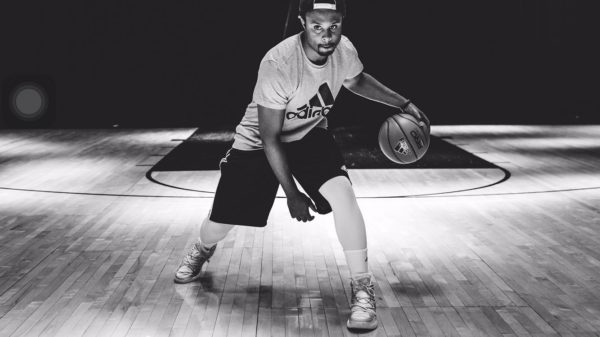 Over the last two months, he's published 15 videos. These videos vary from breaking down the shooting of a middle school girl, to a 46-minute mixtape featuring some of the best high school ballers in the country. This type of unique content has resonated with Willaims. By putting out what he wants to, he has become his own competition.
"I realize, I don't really have any [competition] if I'm just focused on what I'm doing," Williams said.
There really isn't much competition anyway. This is mainly because he's one of the few individuals on the internet who hold the positions of editor, trainer, and voice over talent. He wears three hats nicely fitted on himself with no duplicates. Williams' troika of talents is an original specimen that fills up the stat sheets like Russell Westbrook.
"It's tough being a trainer because everyone with a phone is a photographer or videographer. They can make videos, high-quality 1080p, and put them on Instagram or put it on YouTube. So it's hard to tell the real from the fake, but that's not my job. I just do what I do and stay in my own lane."
Williams' mindset is community driven because that is what's real. If he has a goal that he'd like to accomplish, he shares with everyone how he's going to get there. No one accomplishes anything overnight, and he isn't trying to portray that image. For example, he's recently begun a series in which he aims to be a high-flyer within three months. In one of his videos, "How to Start Dunking #2," Williams created a 28-minute video which includes his training, a discussion of muscles, and a whole lot more. It's a jam-packed production of a path many of his fans want to embark on.
"I'm not trying to be the best trainer in the world. I try to do the best that I can but I like doing video voice over. That's what I'm pursuing. I like editing. As much as I love training, as much as I love watching basketball, and breaking down basketball, there are other things that I'm doing. Editing is a big thing I love doing. A lot of people can't say they professionally edit. There aren't that many people out there that are story tellers. So that's what separates me from a lot of different trainers."
There is only one way that's fitting enough to describe his passion and history with editing. That is, through Williams' own narration. Episode 4 of his "10000 HOURS" series takes the audience into his past and explains how he got to where he is.
As a trainer, he's continuously looked to improve. When Williams first started, he took a hiatus from making videos to grow as a trainer. He then contacted college coaches, peers, and anyone he thought could help. It was school all over again. Skipping this process could've been done with his established fame, but striving to become great was in his head.
"A lot of people don't go through the process in order to learn. A big part of training is understanding basketball from a coaches perspective and from a skills perspective. So, I had to learn how to do both as much as possible."
Along with learning how to improve his knowledge in the training profession, Williams had to learn how to convince his mom that the path he was taking was a good route. Continuing his journey was "one of the biggest risks" for him due to his mom doubting what he was doing, which he isn't mad about.
"I ended up creating my own profession," Williams said, on being the only guy doing what he's known for.
With the uniqueness of Williams and "In The Lab", the brand has become global and still continues to grow. Some of this is due to help from Adidas, and a stranger. The major company entered Williams' life years ago thanks to Williams' first ever trainee being Chinese. His videos were going viral in China which was interesting because Williams does not speak Chinese. As it turns out, a stranger, who goes by LD, started translating all his videos to share the message of motivation with the budding basketball population. It gained so much traction, Williams was invited to China's Adidas headquarters without Portland knowing who he was.
Since then, Williams has become a member of the Adidas family. He has joined the likes of James Harden, Derrick Rose, Andrew Wiggins, Damian Lillard and other elite talents. All of the aforementioned stars have one thing in common, a signature shoe. In his visit to Adidas' headquarters in Portland, Williams was granted the opportunity to create his very own shoe. He's hopeful the shoes he created will be sold to the public someday.
Williams was limited to speak on the shoe details but elucidated on his jubilation to be featured in his first ever commercial. The video was about Lillard's rise from Oakland, to the NBA. Williams is visible all throughout the one minute video.
"It's cool because you just never think any of that stuff will happen to you, especially not me," said Williams.
He's not super close with any of the high profile guys from the Adidas camp but has met a majority of them, and even played against Harden when he was younger.
The entire ride has been unexpected for Williams and he's continuing to grind every day to become the best he can for however long his career lasts. Social media has helped his name grow and his brand expand, but nothing is guaranteed in the future. However, for the past, he has created a lasting impact on many lives. For that work, he's now viewed as a celebrity. Even though that's something he doesn't like, he'll still take responsibility for it because he doesn't know who he might be affecting.
"To be honest with you, I don't really like all the people asking me to sign autographs, but I do it. I just don't like to be looked at as a celebrity. I just want to be looked at as "Dev." It's kind of hard to do that when you mean so much to people you don't even know. So, when it comes to signing autographs or taking a picture with somebody, they probably want to be better than me or do the type of stuff that I'm doing or have the same impact."
Williams is content living his life without the celebrity status, but also doesn't mind having people take care of him. It's the way he was brought up that makes the exposure just a little different to him, even though his journey has been going on for years now. He's taking advantage of everything that comes his way and refuses to forget where he came from, because if it wasn't for that school project what would he be up to now?