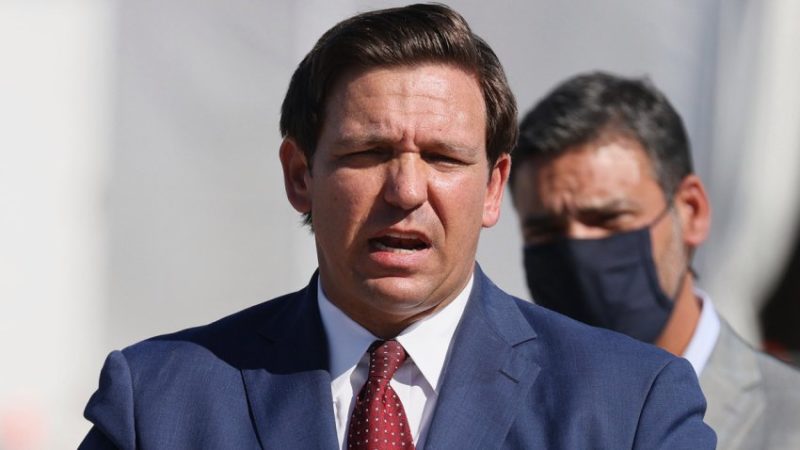 The "deep state" is a term often used to describe "an alleged secret network of especially nonelected government officials and sometimes private entities." In recent weeks, Florida Governor and presidential candidate Ron DeSantis has taken aim at who he believes to be a part of the alleged secret network making decisions on Capitol Hill.
"I think the idea that you take a flag [officer] or general officer who recently retired and put them as [secretary of Defense], I think it is a mistake," DeSantis told Real America's Voice when asked how he would reshape the hierarchy within the Department of Defense if elected President.
"You know, they may have to slit some throats. And it's a lot harder to do that if these are people that you've trained with in the past or that you know…So we're going to have somebody out there, you know, be very firm, very strong, but they are going to make sure that we have the best people in the best positions, and there's not going to be necessarily prior relationships that would cloud that judgment."
DeSantis returned to the same language when speaking at a barbecue campaign event hosted by Senator Scott Brown.
"We're going to have all of these deep state people," he told his campaign supporters.
"You know, we are going to start slitting throats on day one."
The Florida Governor's most recent comments have drawn backlash from potential voters and those around the political sphere.
"If a fifth grader in Florida schools said [o]n the first day of school, 'I'm gonna slit the throats of the teachers I hate,' it wouldn't matter if he meant it figuratively. [He'd be] suspended and may [be] arrested," author Merlisa Lawrence Corbett tweeted.
"Hear the 'Tyrant of Tallahassee' plead his case for the Presidency with a promise to slit throats as his approach to dealing with federal civil servants," Florida lawmaker Dotie Joseph added.
Ron DeSantis, in New Hampshire, discusses his plans for the federal workforce:

"We are going to start slitting throats on Day One."

(via @joshrogersNHPR) pic.twitter.com/H7pm9gTnda

— alexander nazaryan (@alexnazaryan) August 3, 2023