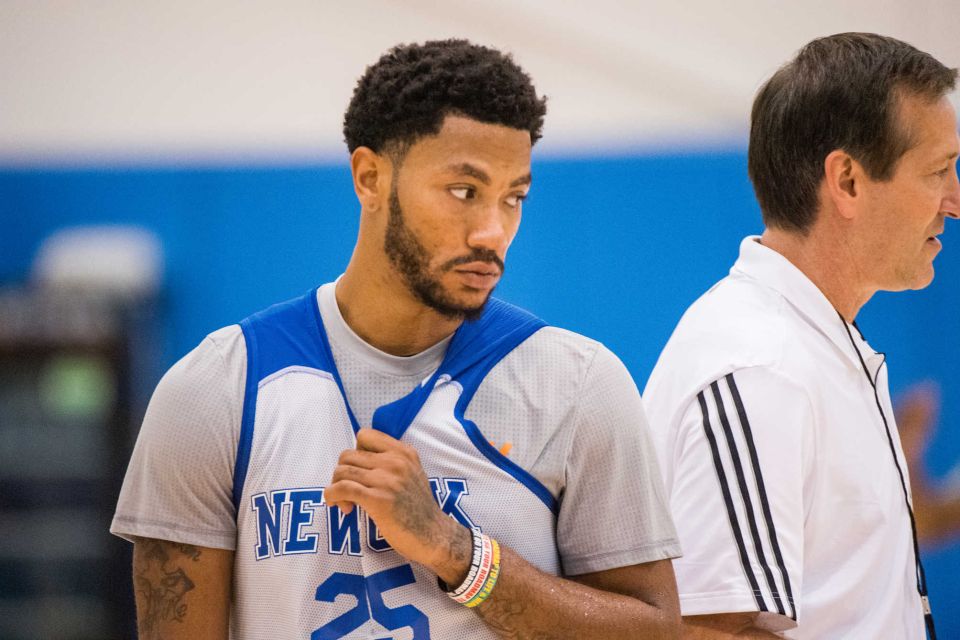 Derrick Rose's trial for sexual assault began on Tuesday with the jury selection. What will likely be a fairly long process has officially begun.
Rose has been adamant since accusations were first filed that he is innocent. So it should be no surprise that the New York Knicks point guard is not thinking about settling the lawsuit.
Following via Marc Berman and Julia Marsh of the New York Post:
"I haven't heard any of that yet,'' Rose said Tuesday morning of a potential settlement. "That's one of the reasons why I wanted to take it to court because I didn't want to settle. I still haven't heard anything yet. I'll see [Wednesday].''
A settlement would allow Rose to miss minimal time from Knicks presidents. But as he so not-so-eloquently put, he's not worried about that issue.
On the jury selection, Rose had the following to say:
"I really don't have a feeling about the jury selection,'' Rose said. "All I can do is just pray about it. As I said before, I feel I didn't do anything wrong. If I go up there and just tell my side of the story, I think I'll be all right.''
So it does not appear that a settlement is on the horizon. Derrick Rose seems content to follow the court process as he attempts to prove his innocence.