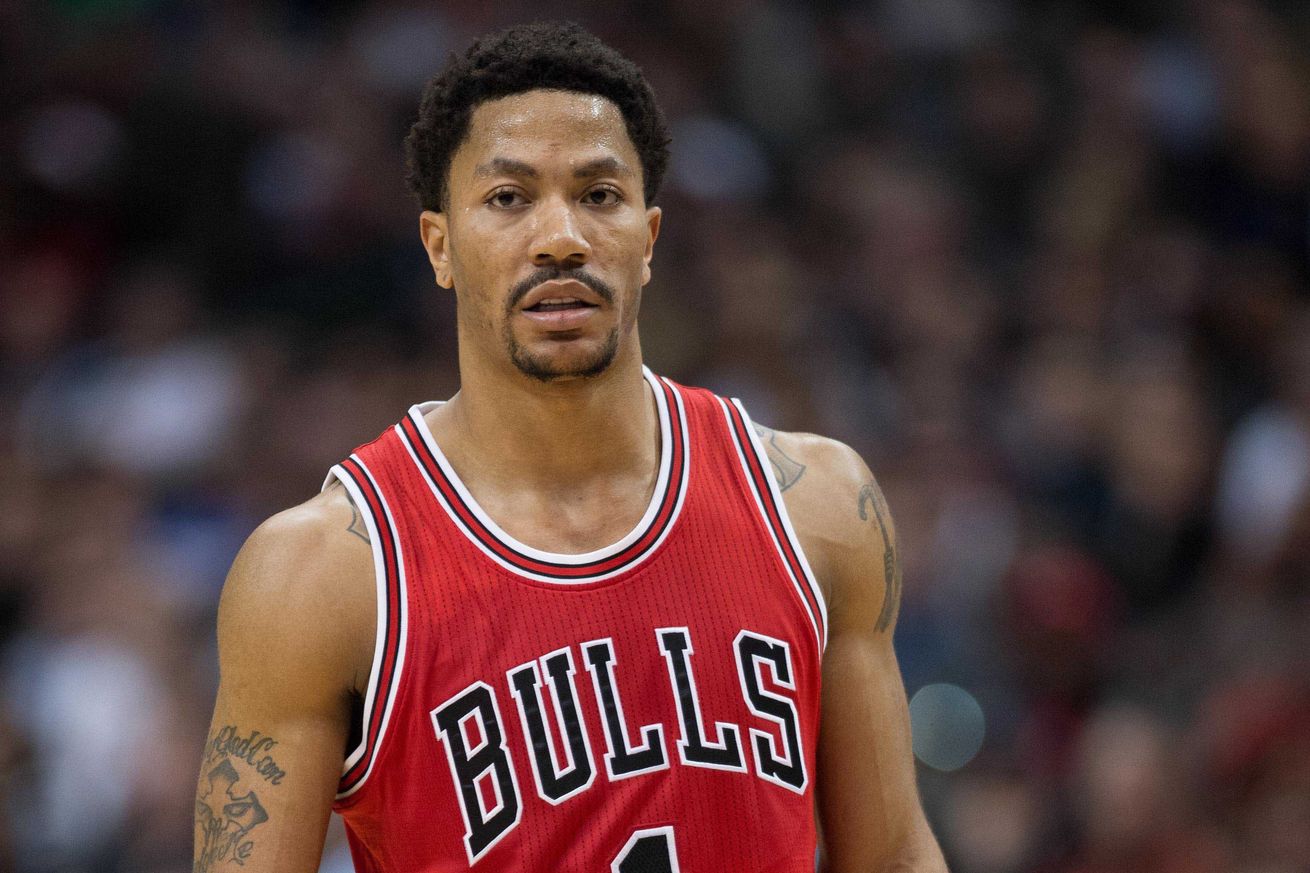 Derrick Rose suffered yet another knee injury. In a loss to the Milwaukee Bucks on Tuesday, the Chicago Bulls point guard exited the game only three minutes into the second half. He attempted to return in the fourth quarter but did not last long before being taken out once again. The injury is being characterized as a strained left patella, and he is to be reevaluated on Wednesday.
While the news is certainly scary given the history that Rose possesses, he and the Bulls seem to not be concerned at all:
Derrick Rose on his level of concern: "I'm not concerned." pic.twitter.com/HiBdKQPZkW

— Joshua A. Vinson (@TheJoshAVinson) January 13, 2016
When asked about getting an MRI tomorrow: "I don't think it's that serious.' pic.twitter.com/juhMHEx06G

— Joshua A. Vinson (@TheJoshAVinson) January 13, 2016
Fortunately, it appears that this is a minor injury and that it will not be a huge setback for Rose. Nevertheless, it is Derrick Rose we are talking about and any injury can and should cause concern. The Bulls as well as Rose would be wise to take every precaution possible to ensure that the point guard is completely healthy before getting back on the court.
Rose has mostly struggled this season as he has dealt with injury and rust. Over the last few weeks, however, he has seemingly turned a corner. Whether that is a result of healing up from injuries or just readjusting to the game, it is a pleasant sight to see him get back to some level of competence. Hopefully this latest setback is nothing major and he can come back with no issue.