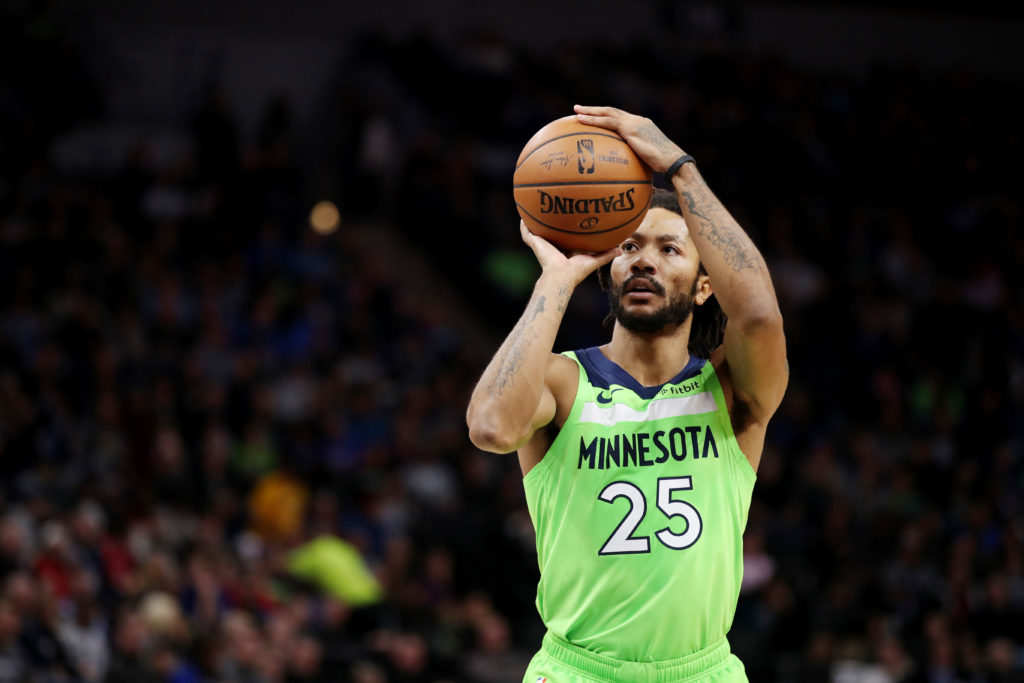 Just days after it was announced that the Minnesota Timberwolves would shut down Derrick Rose, Jeff Teague and Robert Covington for the remainder of the regular season with a playoff berth out of reach, Rose underwent successful surgery on his elbow Saturday morning.
Following from a Timberwolves' press release.
The Minnesota Timberwolves announced guard Derrick Rose underwent successful arthroscopic surgery to remove bone chips from his right elbow. The surgery was performed at Mayo Clinic in Rochester, Minn. by Drs. Shawn O'Driscoll and Joaquin Sanchez-Sotelo in collaboration with Timberwolves Team Orthopedic Surgeon Dr. Diane Dahm of Mayo Clinic. Rose will be sidelined indefinitely and further updates to his progress will be issued when available.
Derrick Rose was already set to miss the remainder of the season and now with the operation complete, the veteran guard will turn his focus towards his eventual return. Looking at a long road back following the arthroscopic surgery, this is only the latest in a well-documented history of serious injuries for Rose.
Rose missed 16 games over the course of this entire season, though the current elbow ailment will obviously put an end to his season with ten games remaining on the schedule for the Wolves. Rose was a consistent presence on the floor for Minnesota this year when he was healthy, averaging 18 points, 4.3 assists and 2.7 rebounds while shooting a career-best 37 percent from deep.
Hopefully Rose's elbow operation doesn't stagnate what's been a career resurgence for the 30-year-old guard as he finally showed flashes of his former explosive self this season. Of course, Rose was the youngest MVP ever back in 2011 and has since suffered a steep decline thanks to a string of unfortunate injuries, but he ultimately pieced together a solid campaign in 2018-19.