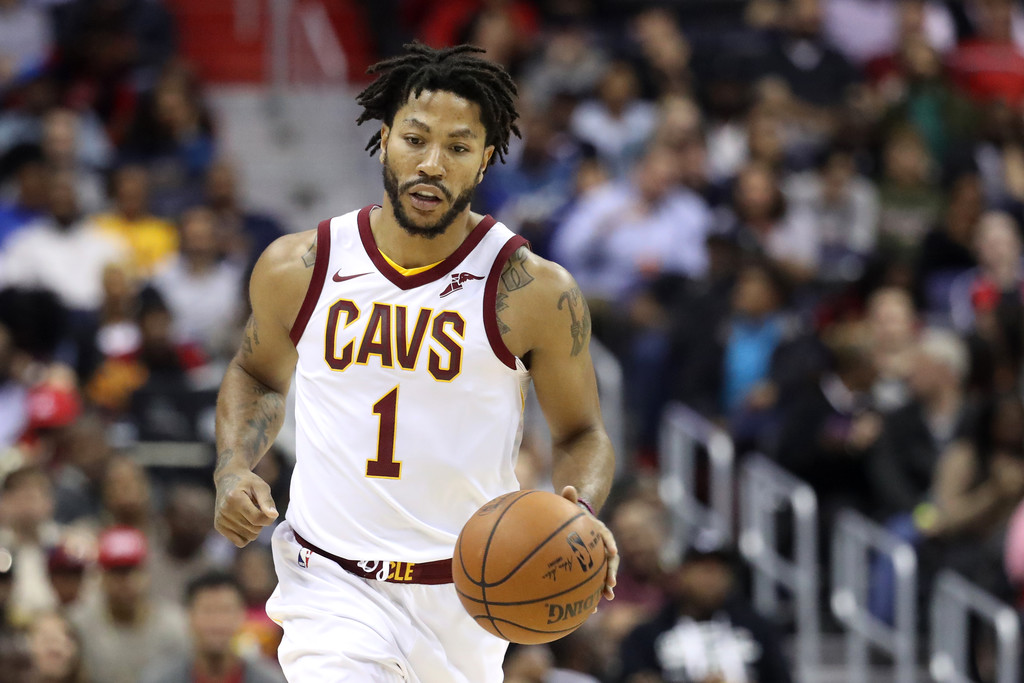 For the last couple of weeks, Cleveland Cavaliers point guard Derrick Rose was randomly absent from the team. It marked the second time in one year where Rose left his team out of the blue but unlike his disappearance from the New York Knicks in January, Rose was in contact with the Cavs planning a return.
While the reason for Derrick Rose's absence is still currently unknown, the certainty of his return was confirmed by the team on Monday after a weekend of speculation surrounding his potential return to the team. Rose will come back to Cleveland and begin rehab on an ankle injury that has sidelined him since November 7th.
Following comes courtesy of a Cleveland Cavaliers press release.
Starting on Monday, December 4, Cavaliers guard Derrick Rose will resume the treatment and rehabilitation process for his left ankle injury at Cleveland Clinic Courts as the next step in his return to the team. Rose's status will be updated as appropriate when he reaches the point of returning to play.

Quote from Cavaliers General Manager Koby Altman:
"This has been a very challenging and difficult time for Derrick. We will continue to provide him with support and have patience as he re-joins his teammates and works his way back on to the court."