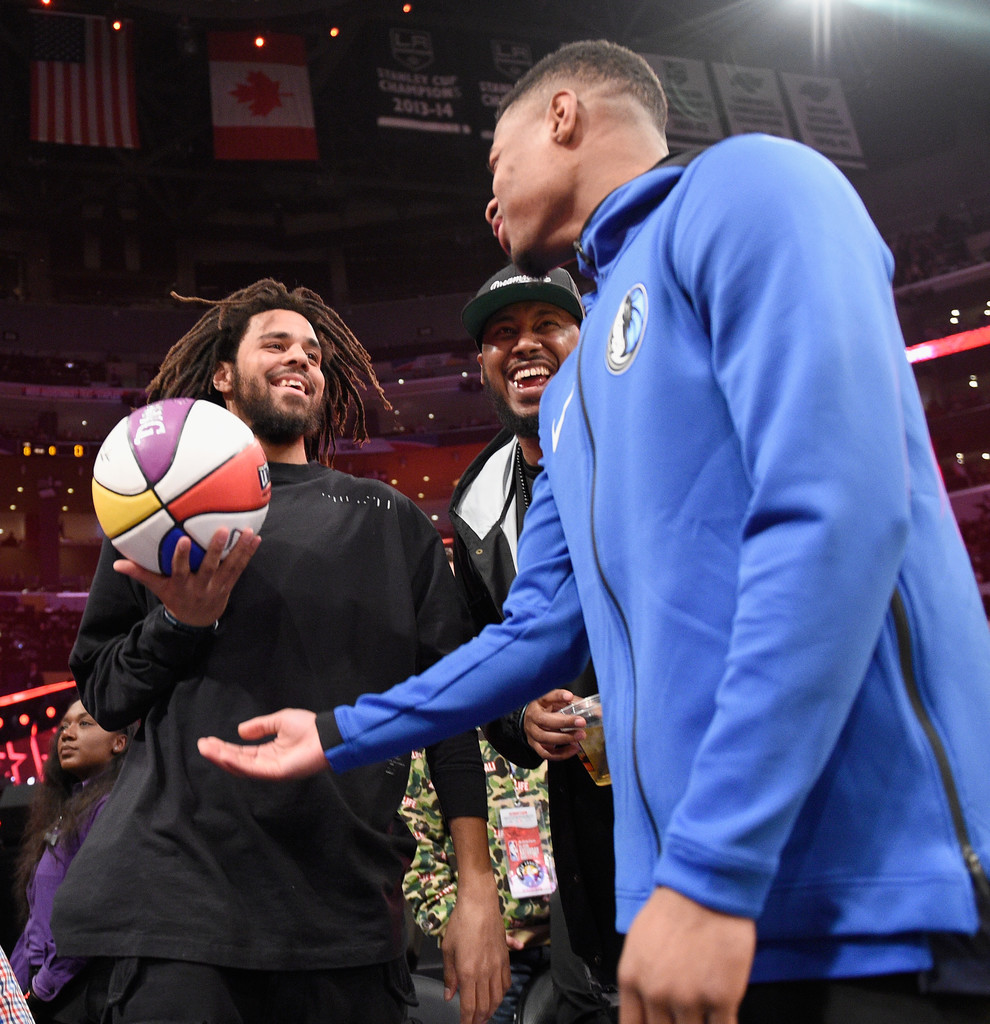 The 2018 All-Star Dunk contest, won by Utah Jazz rookie Donovan Mitchell, may have had a different outcome had Mavericks rookie stud Dennis Smith Jr made it to the final round.
Smith came into the contest with the most hype of all the contestants. As a dunking phenom in high school, Smith has gained the reputation as a creative and athletic dunker. During the preseason and regular season of the NBA, Smith has fit the bill.
According to Amin Elhassan of ESPN and the Black Opinions Matter podcast, Smith was ready to put his creativity to the test. Elhassan says that Smith planned to employ the help of rapper and fellow Fayetteville native J. Cole as a prop.
Following from the 63-minute mark of the February 19th BOMM episode,
 If Dennis would have made it to the final round, [J. Cole] was going to throw him the alley-oop. The plan was, Cole would throw the 'oop, Dennis would dunk it, and Cole would catch the ball and then he'd dunk it too. That was going to be the ill, craziest dunk, use of a prop or a person ever, but we never got to [see] because [Dennis] was holding out until the final round and didn't want to bring it out in the first round.
In the first round of the contest, Smith Jr. scored 39 points on a successful double-pump reverse jam. The judges scored Victor Oladipo of the Indiana Pacers a score of 31 in the opening round, even though he did not complete a dunk.
Smith Jr. earned the first perfect score of the night in the second round when he performed a reverse 360 dunk while switching hands in mid-air. One would think that alone would have gotten Smith Jr. to the final round – especially Oladipo was unable to complete a single dunk in the first round.
After the contest, Smith Jr. took to Twitter to voice his displeasure with what he felt was a severe discrepancy in the scoring.
The fact that we were never able to witness such an imaginative dunk may end up as the biggest what-if in dunk contest history.