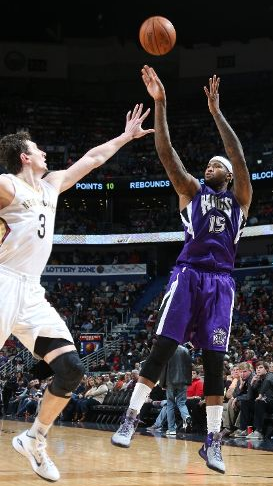 Sacramento Kings center DeMarcus Cousins has missed the past five games with viral meningitis and continues to recover slowly according to multiple people with knowledge of the situation.
Sacramento Kings announced Wednesday that Cousins had been treated at a local hospital for a viral infection and that he would miss the next two games against the Indiana Pacers and Orlando Magic. There were also possibilities that he could return Monday night against the Utah Jazz. According to USA Today's report, it is now more likely Cousins will resume basketball activities later in the week and is expected to miss at least another 7-10 days. According to the Centers for Disease Control and Prevention, meningitis is "an inflammation of the tissue that covers the brain and spinal cord." The full recovery of viral meningitis typically takes about seven to 10 days without treatment.
Cousins sidelined has put a huge hole in the Kings, going 1-5 since Cousins last played on Nov. 26, after starting off the season with a 9-5 record. Cousins is averaging career highs of 23.5 points, an NBA-best 12.6 rebounds and 1.5 blocks. The Kings will need Cousins back A.S.A.P if they are looking to continue their hot start.