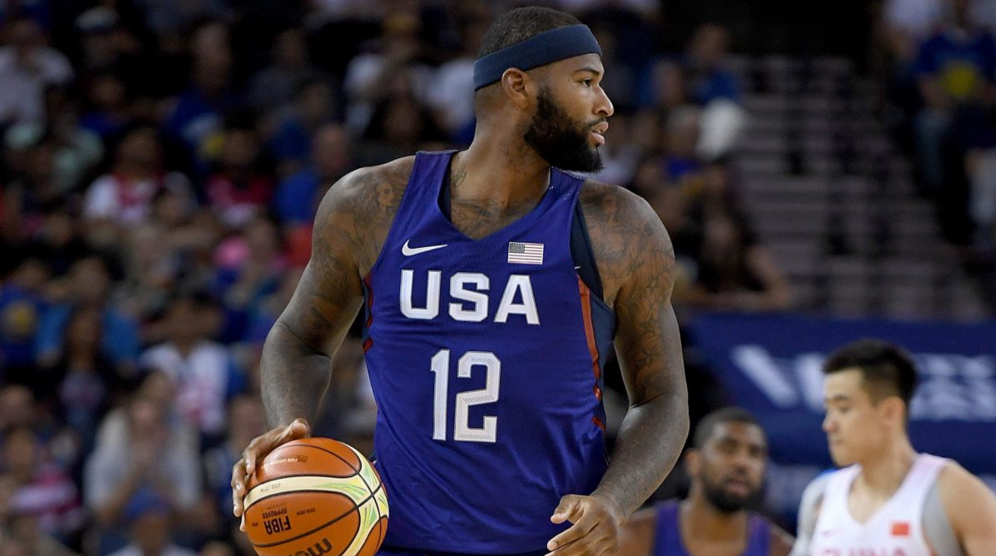 Chicago's United Center was packed with NBA stars at Team USA's practice on Thursday. Carmelo Anthony and Kevin Durant, whom Team USA assistant coach Jim Boeheim referred to as the team's "veteran guys," lead a USA roster that's teeming with other superstar players such as Paul George, Draymond Green, Klay Thompson, Jimmy Butler, and DeMarcus Cousins.
On Wednesday, Sacramento Kings Vice-President and General Manager Vlade Divac said, bursting with pride, that Kings center DeMarcus Cousins is "the most dominant player in the whole world." Saying this was not totally unfounded, given how phenomenally Cousins has played in Team USA's exhibition games thus far. However, many may find it hard to say that Cousins is more dominant than players like LeBron James, Kevin Durant, or Stephen Curry.
I asked Cousins if he agreed with Divac's comment:
"I do agree," Cousins said without much hesitation. "I feel I'm one of the most unstoppable players in this gym. Do I get the credit for it? Not as much as I'd like, but I do agree." When asked what this praise meant to him coming from Divac, Cousins responded: "It's always a great feeling. I appreciate it."
Divac — who once said that Cousins was the most talented big man he had ever seen — has never been shy about (over?) praising his team's star center.