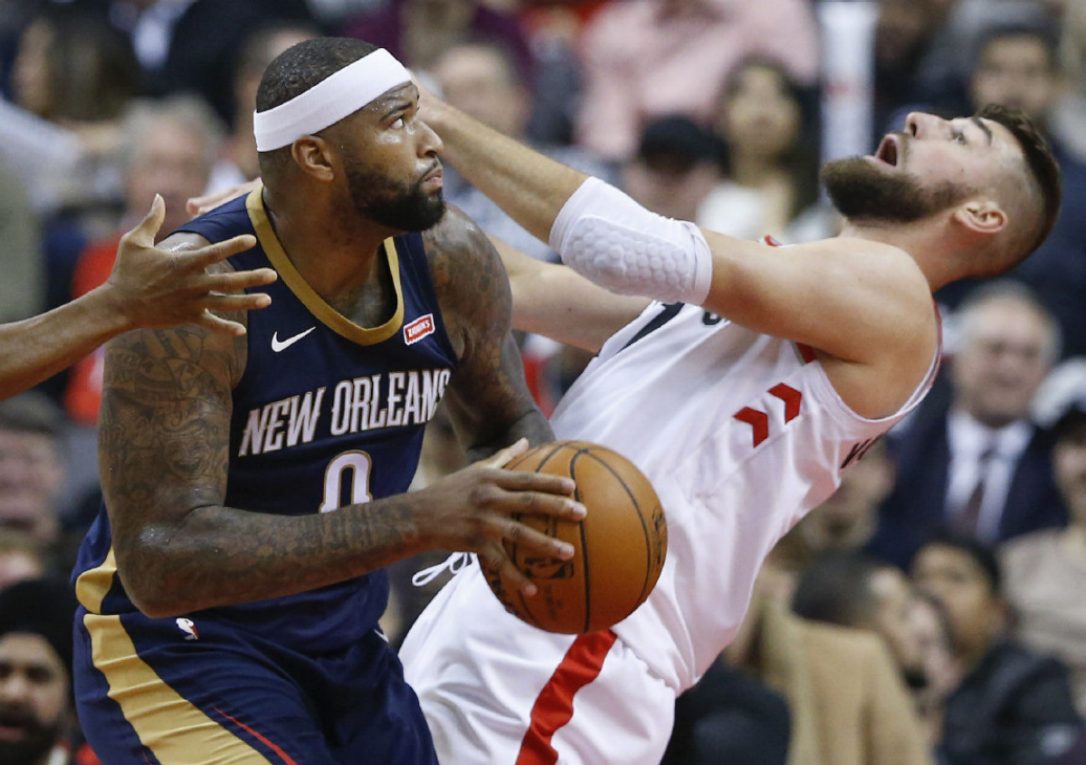 Never one to hold his tongue throughout the entirety of his career, New Orleans Pelicans center DeMarcus Cousins has no plans on starting now. The fiery big man has always been known to be one of the fiercest competitors in the NBA and that only continues.
In a recent matchup with fellow bruising big man Jonas Valanciunas, the Pelicans and Raptors battled it out all the way until the end with Toronto eventually taking it 122-118. Valanciunas and Cousins battled it out on the block all night long and Boogie had something to say about his Lithuanian opponent after the game. Following from The Score's Joseph Casciaro:
Boogie credits one of his turnovers to JV flopping. "He's great at that"

— Joseph Casciaro (@JosephCasciaro) November 10, 2017
Obviously, the NBA has made concerted efforts to eliminate flopping from the game entirely, but we still see it on occasion. If a player can make a play to help his team win, whether it be a dramatic charge-draw or something else of the sort, players will do whatever it takes to win every time.
DeMarcus Cousins maybe thought Valanciunas was over the top in their recent showdown, but many big men deploy the same tactic, especially when matched up with a dominating presence such as Boogie.
While Cousins may still go at his opponents in different ways, his problematic technical fouls haven't subsided much as he already paces the league with 4 of them this season. Sitting in the middle of the Western Conference standings at 6-6, look for Cousins and frontcourt mate Anthony Davis to power the Pelicans into a position to contend for the postseason.