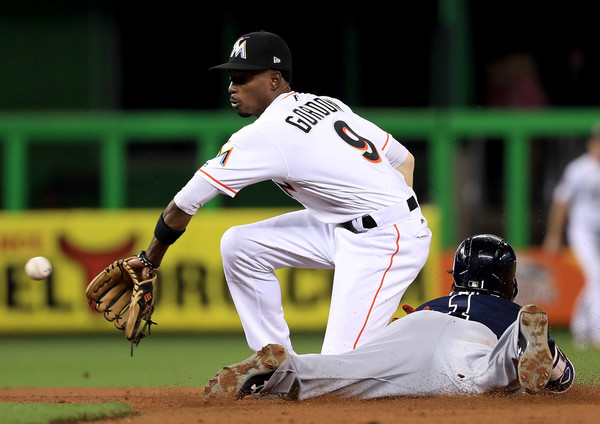 The fire sale for the Miami Marlins keeps on burning.
Ken Rosenthal of the Athletic first reported that Miami has traded Dee Gordon to the Seattle Mariners, in return for minor leaguers Robert Dugger, Nick Neidert and Christopher Torres.
It's an interesting move for the Mariners as they already have Robinson Cano and Jean Segura firmly securing the middle infield, which means they will have to move Gordon to centerfield. Gordon, who has never played an inning in centerfield, will have to learn quickly this Spring Training. It won't be a complete stretch for Gordon to quickly adjust to the outfield.
Chris Taylor of the Dodgers was moved from his normal position of shortstop this Spring Training and thrown into centerfield as a sink or swim situation. He promptly took to the position throughout the offseason and beginning of the season, thrusting his way into the lineup as the leadoff hitter. There's no question Gordon definitely has the speed for the position, as he swiped 60 stolen bases last season.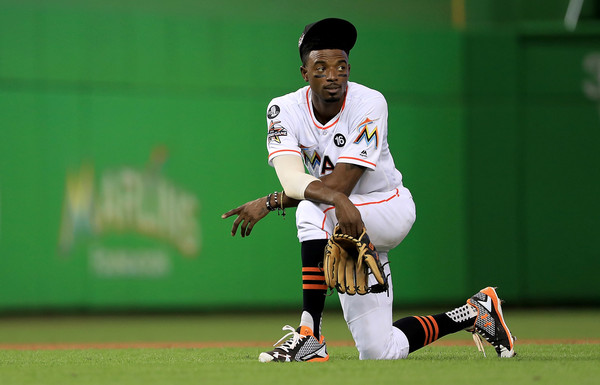 Gordon is coming off a relatively down year after winning the batting title the year prior. He'll look to bounce back and get a fresh start with Seattle, after finishing the first season without his close friend and teammate Jose Fernandez.
This traded also confirms what everybody already knew, the Miami Marlins are once again going into rebuild mode. Giancarlo Stanton will be traded within the coming weeks, and trading your starting leadoff hitter for three prospects, backs up the rebuild.
While the Marlins will be trading away their top two highest paid players, they also don't seem to have any desire to trade away their young talent they have for cheap right now. Christian Yelich, Justin Bour and Marcell Ozuna, who all have very reasonable contracts for the Marlins, have been rumored to be off the trading block. It seems like those three guys will be the foundation that they start to build around with the prospects they receive from the Gordon and Stanton Trade.