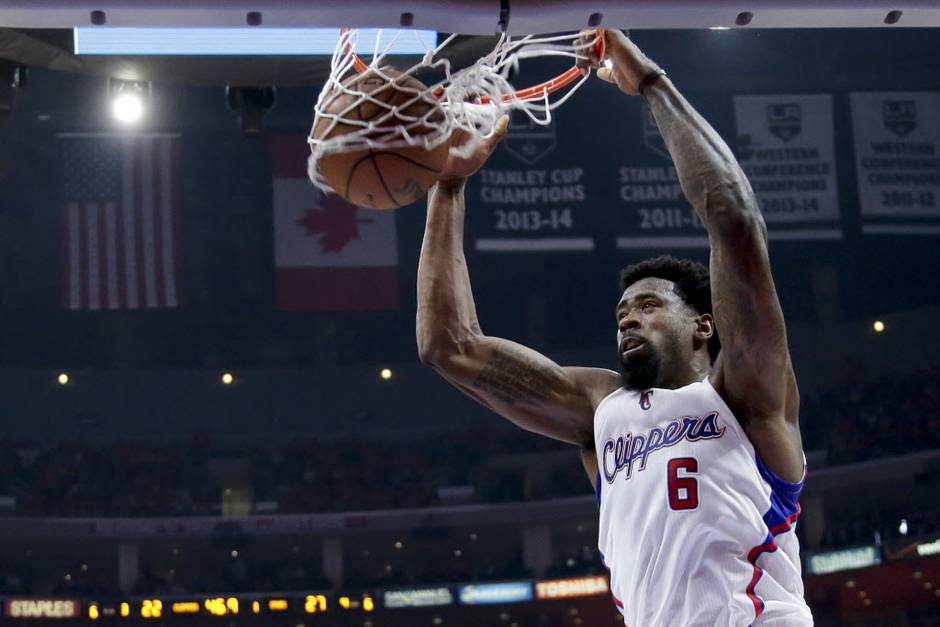 As usual, the Dallas Mavericks find themselves right in the mix of things in the free agent market. Dallas has been open about their pursuit of LaMarcus Aldridge as well as DeAndre Jordan this summer. Jordan is set to meet with the Mavericks, Lakers, Knicks, and Bucks.
Mavericks forward Chandler Parsons has now personally taken on recruiting efforts with Jordan, as he did with Dwight Howard in Houston. Parsons signed with Dallas as a free agent last summer, and happens to share the same agent as Jordan. According to ESPN's Tim McMahon, the Mavericks are looking like the biggest threat to possibly steal Jordan from the Clippers:
Sources told ESPN.com that the Mavericks are the team feared most by the Clippers even though Jordan is expected to meet with at least two more teams: the New York Knicks and Los Angeles Lakers.

Mavericks small forward Chandler Parsons, who regards himself to be Dallas' lead recruiter on free agent matters, visited Jordan in Houston last weekend and traveled to Los Angeles immediately after Thursday's draft to spend more time with the big man.
Despite another postseason meltdown, and reports that things have gotten shaky with Chris Paul, DeAndre Jordan is in a fine spot in Los Angeles. He's in a contending situation with a winning coach and alongside two of the best players in the game right now. That's without mentioning that the Clippers can offer Jordan up to $30 million more in guaranteed money than any other team.
Still, the Clippers do have reason to fear. At this point you don't want to have to start Blake Griffin from scratch with a new front court mate. Griffin and Jordan have developed a brilliant aerial chemistry that can't just simply be replaced. Jordan is also from Texas, and if he were looking for a fresh start and opportunity, home would be a good place to go.
DeAndre Jordan's fate may or may not be intertwined with that of LaMarcus Aldridge, as they are both being pursued by Dallas. But Aldridge is said to have the Lakers ahead of the Mavs on his list, with the Spurs as frontrunners. Particularly with Monta Ellis opting out, the Mavericks are going to need a decent talent reload. Speaking of which, here was another note from McMahon:
Spotted hanging out with Chandler Parsons and DeAndre Jordan in LA this week: free agent SG Wesley Matthews.

— Tim MacMahon (@espn_macmahon) June 29, 2015
Jordan could be the one to help make a slight power shift in the West, but he's just as if not more likely to stay put and stay the course in LA.