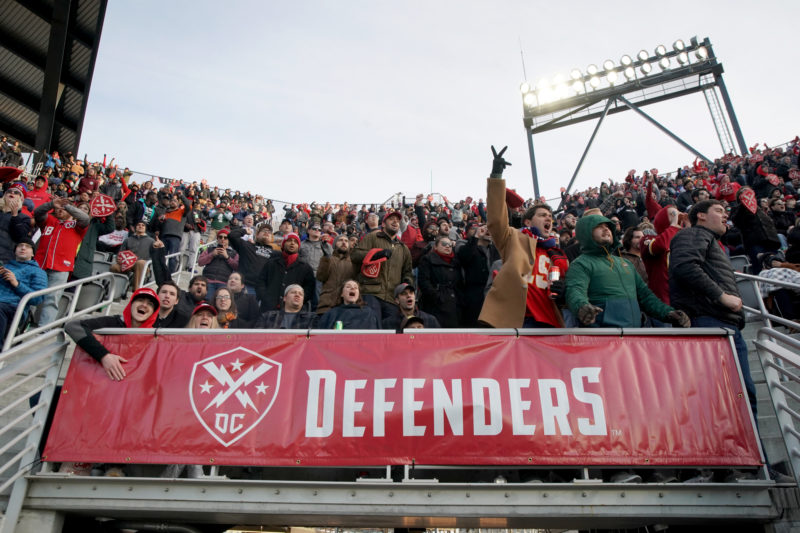 Date: Sunday, March 1, 2020
Time: 7 p.m. EST
Venue: Raymond Jones Stadium (Tampa Bay, FL)
Network: ESPN 2
Line: Defenders (-1)
DC Defenders
Time to bounce back!

? Tampa Bay Vipers
? 7 P.M.
? ESPN2
? @RJStadium
#ForgedByDC pic.twitter.com/olqXmbGxQf

— DC Defenders (@XFLDefenders) March 1, 2020
Last Week: Loss, 9-39 against the Los Angeles Wildcats
Keys To Victory: There is an old adage that says you are not as great as you think you are and you are not as bad as you think you are. After last week, I think it's safe to say that Pep Hamilton's team is not the best team in the league, but they are not 30 points worse than the Los Angeles Wildcats. Things happen and it's time to move forward. Luckily, the Defenders have an opportunity to play a team that is dealing with a bit of dysfunction at the most important position. The Vipers have cycled through three quarterbacks this season. Most recently, the fan favorite and most promising of the trio, Qunton Flowers, announced that he would be leaving the team for "personal reasons" and would not be playing this week. With all of that going on, the Defenders defense that struggled last week should be able to contain a Taylor Cornelius led offense that has completed just above 50% of its passes and threw three interceptions last week.
Tampa Bay Vipers
Time to come back to work.

It's ??????? ? pic.twitter.com/nWZeJ288yS

— Tampa Bay Vipers (@XFLVipers) March 1, 2020
Last Week: Loss, 24-27 against the Houston Roughbecks
Keys To Victory: As mentioned previously, the Vipers have been dealing with a bit of dysfunction from within the organization. With Quinton Flowers out of the picture, the Vipers may be limited at quarterback. However, they did show glimpses of greatness in week three against the league's only undefeated team, the Houston Roughnecks. The Vipers were able to put together five scoring drives and run the ball effectively. Through the opening minutes of the fourth quarter, they were even able to cling to a 27-26 lead before being thwarted in the game's final minutes. If the team that showed up last week shows up this week, the Defenders may be looking at their second consecutive loss.
Prediction
Cornerback @DLaww2 talks about tomorrow's matchup and how the team plans to keep the Vipers' receivers at bay. pic.twitter.com/GQZpvHncBa

— DC Defenders (@XFLDefenders) February 29, 2020
Prediction: DC Defenders – 27, Tampa Bay Vipers – 24
Analysis: It's hard to believe that the Defenders will play like they did last week. More importantly, the Vipers are more likely to play like they did during the first two weeks of the season than they did in week three. However, the Vipers run game presents a challenge to a Defenders defense that has struggled with stopping run in weeks past. Given the inconsistencies of both the Vipers and Defenders, it's hard to say that this game is a sure bet, but it's hard to see Cardale Jones playing as poorly as he did last week. If the Defenders take care of the ball and get their running game going, they should be able to eek out a win before heading back to the nation's capital.