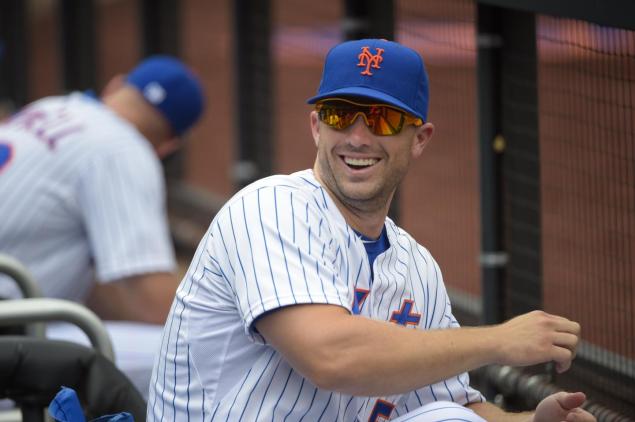 Today is the day that New York Mets fans have waited for since he went on the disabled list at the beginning of the season: "Captain America", David Wright is back with the Mets as they open up a series in Philadelphia to take on the Phillies.
There were talks about the third baseman possibly never playing again because he was diagnosed with spinal stenosis, which has forced many athletes to retire in years past. There were many setbacks in his attempts to get back into baseball activities, and he had to take an elongated trip to the minor leagues, but all of that ends tonight. Manager Terry Collins has already said that Wright will not be used every day at third base, which is smart considering the severity of the condition, but the captain's presence in the locker room and on the field is huge for them moving forward in their push to play games into October.
The Mets are in first place on August 24th. That's the last time they've been able to say that since 2008, and it has been a long road back to relevancy. The Washington Nationals have struggled to get anything going this season so it is time for New York to take advantage of this and capture their first division title since 2006. Wright will join a lineup that has been much improved with the acquisitions of Yoenis Cespedes, Juan Uribe, Kelly Johnson, and the call up of young Michael Conforto from Double-A. With the strong pitching staff of Cy Young candidate Jacob deGrom, Matt Harvey, Noah Syndergaard, Jonathon Niese, Bartolo Colon, and when he comes back from his lat injury, Steven Matz, the Mets are built for the playoffs. Their bullpen has been a tad concerning but as of right now they have horses in their starting rotation that make them formidable.
Getting Wright and Matz back will be massive no matter how well the team is playing right now. It is all hands on deck for the Mets moving forward. Wright's health will be closely monitored after every game, but it will be nice to see him back on the diamond with the big league club again. Reinforcements are coming.