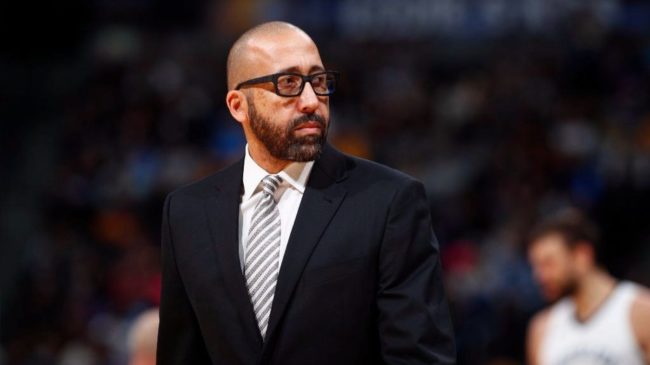 New details are beginning to emerge from the disappointing tenure of David Fizdale and the Grizzlies, with stories of how poorly Fizdale and star center Marc Gasol got along. Fizdale, who was fired as Grizzlies head coach last season, is now head coach of the New York Knicks.
Upon arriving to Memphis in 2016, David Fizdale preached a statement which didn't rest well with some Grizzlies players: Doing things "the Miami Heat way". Fizdale won two championships as an assistant coach with the Heat, reportedly bringing this up on multiple occasions — particularly when he believed his players weren't playing hard enough. Marc Gasol had none of it.
Following from Stefan Bondy of the New York Daily News:
Trying to morph the Grizzlies was always going to strain a relationship with Gasol, and the toxicity reached a pivotal moment when, according to a source, Fizdale confronted the team about its lack of desire following a defeat. The coach went around the locker room asking each player if he believed he could win a championship. If they lacked belief, they didn't belong on the Grizzlies.

The younger players went along. Gasol, however, answered, "No." Then when asked for an explanation, Gasol replied, "We don't have the right leader."

"I get it, you want Gregg Popovich, and I want LeBron James," the coach told his star player, according to a source.

The frosty relationship carried on for almost a year before Fizdale was fired in the middle of an eight-game losing streak. By that time, according to sources, Fizdale had alienated Gasol by disregarding the Spaniard's accomplishments — both in the NBA and overseas — and casting away Randolph and Allen. In pushing away Randolph, Fizdale even told the media that the two-time All-Star was no longer an NBA starter and moved him to the bench to audition for his next job. Privately, that didn't play well. The firing came a day after Fizdale benched Gasol for the entire fourth quarter of a defeat in Brooklyn.

"I don't like it one bit," Gasol said at the time. "I'm more (angry) than I can show, and frustrated."
Fizdale was fired as coach a short time later, ending his tumultuous run with the team. He refuted reports of him dismissing the credibility of European Basketball upon being introduced by his new team, the New York Knicks, on Tuesday.
The Grizzlies have since moved on, reaching agreement with J.B. Bickerstaff on a multi-year deal to name him permanent head coach.