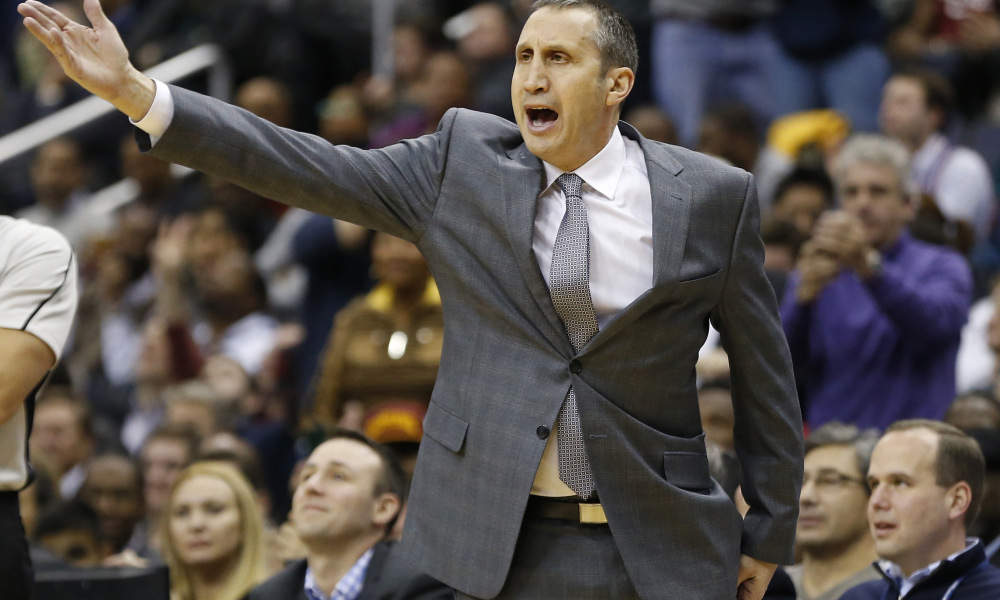 Sources told Def Pen Hoopsthat Dogus Group Chairman, Ferit Sahenk (the richest man in Turkey), will pull his money from Darussafaka Basketball this summer and invest it in Fenerbahce.
David Pick reported that they will maintain sponsorship of Darussafaka as a Eurocup farm-team.
Sahenk is known to be a long time fan of Fenerbahce and has invested money in the club's soccer team. He originally invested in Darussafaka with the idea of it being a project and hoped his money would help turn the basketball team into one of the best in Europe.
A big part of that project was bringing on former Cleveland Cavaliers head coach, David Blatt. This past summer, Blatt was looking forward to being a part of the project and signed a $2 million a year deal. Sadly, this project doesn't look like it is going to last more than one season.
As previously stated, Sahenk plans on pulling his money from Darussafaka and investing in Fenerbahce, the number one basketball team in Turkey. This move is going to cause a lot of dominos to fall in Euroleague basketball.
The first domino to fall will be Darussafaka. Without investment from Sahenk, the club won't have the financial backing to compete in Euroleague and will leave the competition, dropping into Eurocup competition. This will cause the second domino to fall, David Blatt. He will leave Darussafaka since the club doesn't have a great enough stature for him anymore. This means that, for the second summer in a row, Blatt will be on the market with all the top teams in Europe—who are in need of coach—chasing him.
The other domino to fall is an independent one. Players involved with each club will start transferring to other clubs. This isn't the case for every player, but there will be some movement. Fenerbahce head coach Zeljko Obradovic will pick three to four players from Darussafaka for his club. In return, Fenerbahce will send three to four players back. No specific names have been mentioned for the Darussafaka to Fenerbahce transfer, but some guesses would be Bradley Wanamaker, Will Clyburn, and maybe Dairis Bertans. On the other hand, specific names have been mentioned for the Fenerbahce to Darussafaka transfers. Those include Berk Ugurlu, Egehan Arna, Ahmet Duverioglu, and Yordan Minchev.
Sahenk's investment will also change Fenerbahce's name to Fenerbahce Dogus. This also means that Fenerbahce and Anadolu Efes Istanbul will be the only Turkish representatives in next year's Turkish Airlines Euroleague as Darussafaka will leave due to finances, and Galatasaray is leaving based on poor performance.