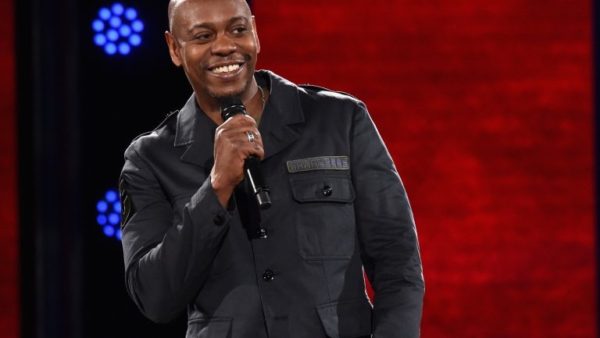 Comedian, actor, producer and director Dave Chappelle has endorsed Andrew Yang's bid to become the 46th President of the United States. Yang made the announcement shortly before Tuesday's presidential debate in Des Moines, Iowa on CNN.
Yang posted a picture of himself with Chappelle along with a caption that reads, "Thank you Dave Chappelle and welcome to the Yang gang. You are the best. Let's do this for our kids."
Thank you @DaveChappelle and welcome to the #yanggang. You are the best. Let's do this for our kids. ?? pic.twitter.com/HGznFG00kr

— Andrew Yang? (@AndrewYang) January 14, 2020
In addition to supporting his bid for the Oval Office, Chappelle will be performing at two comedy shows in South Carolina to support Yang's campaign.
By supporting Yang's bid for The White House, Chappelle joins a list of Yang advocates that includes Ken Jeong, Norm Macdonald and Nicolas Cage. Most recently, Donald Glover joined Yang's campaign as a creative consultant.
Moving forward, Yang will continue his campaign with an appearance on The Late Show with Stephen Colbert tonight.