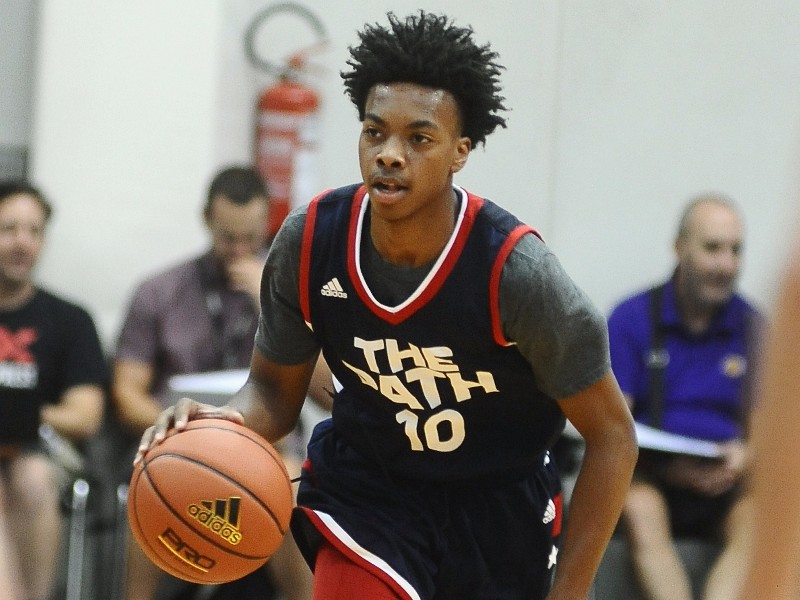 The Vanderbilt Commodores have just landed their highest ranked high school recruit in the program's history. According to ESPN Darius Garland, the number-11 ranked recruit and number-2 point guard in ESPN recruiting rankings, has committed to play for Bryce Drew and Vanderbilt.
"This was the best fit for me and my family. I can have the best of both worlds in academics and basketball at Vanderbilt. Someday the ball will stop bouncing and I want to prepare myself for that situation. My family put me in position to be successful so I want them to see me play as much as possible," Darius Garland told ESPN.
Garland previously had visits to Kentucky, UCLA and Indiana before deciding to stay home in Tennessee where he has been a two-time Mr. Basketball in the state. Head coach Bryce Drew has done a marvelous job in not only leading Vanderbilt to the NCAA Tournament, but in the recruiting field as well.
"I want to help change the culture at Vandy. We can be a strong basketball program and a top school, " Garland said.
Darius Garland isn't only saying it just to say it either. It is very possible that he is just the beginning of what could be a program changing recruiting class for 2018. Power forward Simi Shittu, the number-6 player in the ESPN top-100 recruiting ranks, is strongly considering Vanderbilt and could make his decision relatively soon. Along with them is the number-five ranked recruit Romeo Langford, who recently cut his list down to three with Vanderbilt on it.
FINAL 3?? pic.twitter.com/ADAOoja93h

— RoMeO?? (@yeahyeah_22) November 11, 2017
The SEC has continually grown into a powerful basketball conference, with numerous teams competing with Kentucky in the fold. Now with Vanderbilt beginning to make a name for themselves, we may see the conference as a whole be revolutionized into possibly the best in college hoops.