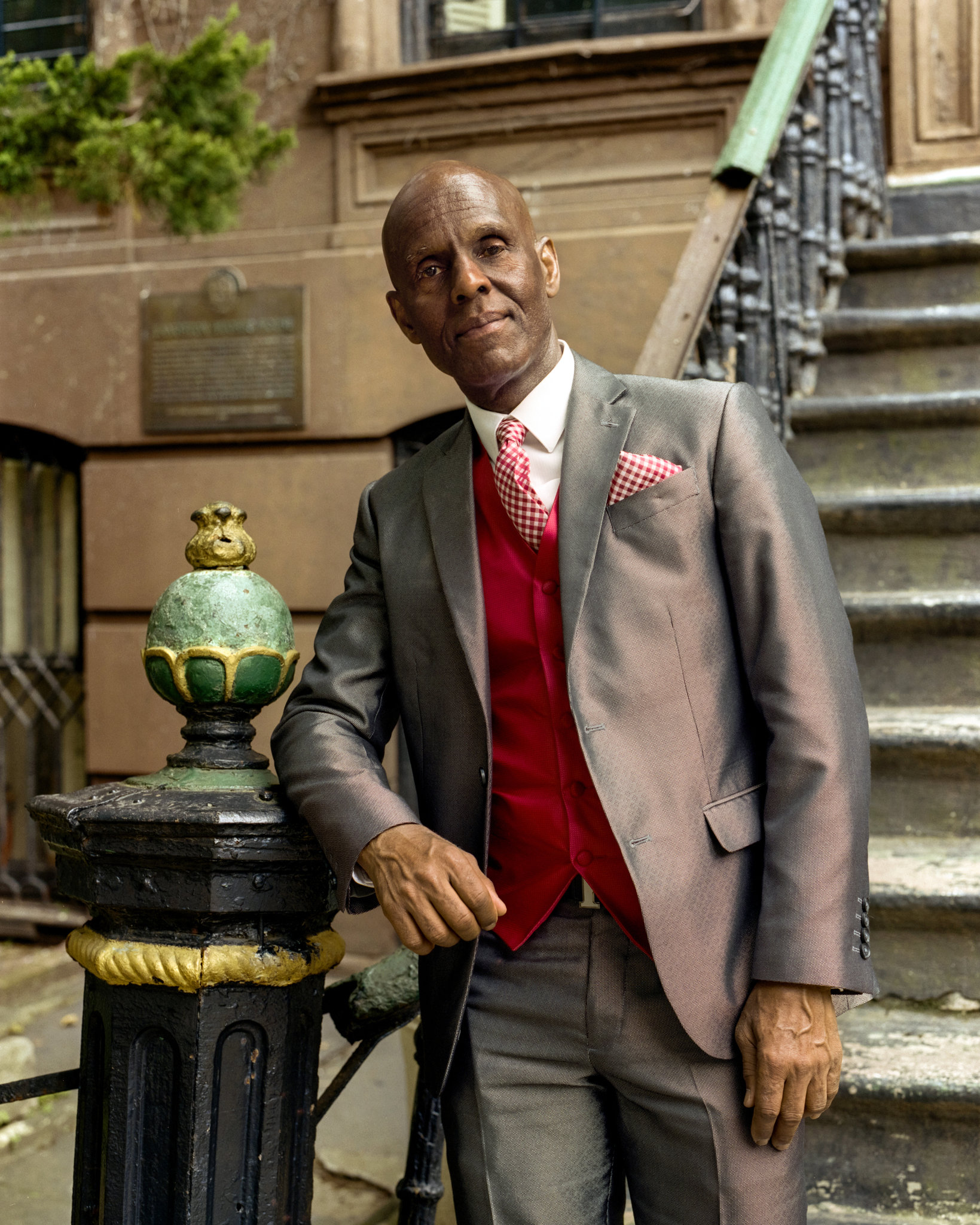 Harlem designer Daniel Day, better known as Dapper Dan, spent years creating his own clothing with luxury brands' logos in his 24/7 studio. Decades later, Dapper Dan's Boutique will be reborn and supported by one of the brands he illegally spliced onto jackets and suits.
Dapper Dan and Gucci announced that not only will Dan's studio re-open with support from the brand, but the two will partner for a collection to debut next fall.
From 1982 to 1992, Dapper Dan created his own suits, jackets and more with Gucci and Louis Vitton logos plastered everywhere for bold styles. His designs, although unauthorized by the brands, were loved by New Yorkers and were worn by rappers, athletes and entertainers like Eric B. and Rakim (the cover of Follow the Leader features the duo wearing Dapper Dan jackets), LL Cool J and Mike Tyson.
A fight between Tyson and Mitch Green inside Dapper Dan's Boutique in 1988 led to the brand's lawyers taking a look at Dan's studio and the unlicensed products sold. Four years later, Dapper's Dan's Boutique was closed after multiple lawsuits.
Earlier in the year, Gucci was accused of stealing Dan's original styles, with the release of a jacket that looked like it was fresh out of Dapper Dan's Boutique. The brand stated that the jacket was paying homage to Dan. The plagiarism debates led to Dapper Dan and Gucci's creative director Alessandro Michele meeting for a collaboration. The fruits of that meeting led to Monday morning's unveiling of Dan pictured for Gucci's 2018 Cruise campaign.
Last month, fellow Harlem raised rapper A$AP Ferg interviewed Dapper Dan for MTV News about his career.