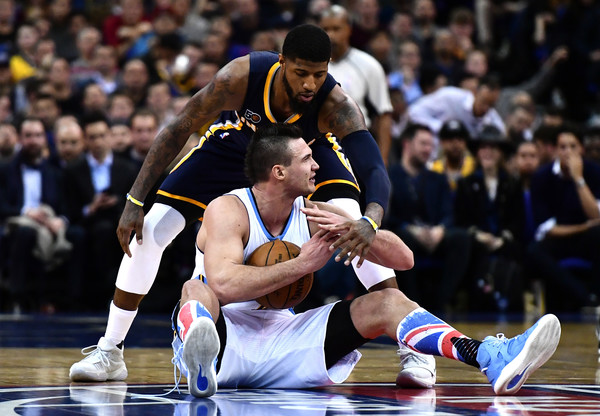 The Los Angeles Clippers do not have good luck when it comes to, well, most things. Another athlete of theirs has now injured himself after punching someone, making it two of their players in just a few years. Danilo Gallinari was the culprit this time but he did talk about his disappointment in himself after the incident. According to Sportando, Danilo Gallinari spoke with La Gazzetta dello Sport about the fight.
"I am very sorry for so many reasons. First because I am not part anymore of the Italian NT team and for the way I left it. Italian NT is like a second family to me and I feel really bad. I reacted after being elbowed. My reaction must be condemned but I got an elbow and we'll never know if it was on purpose or not. The problem is that the elbows were flying high for a while during the game and when we were shooting they put their feet under us with the risk of getting hurt. In a short way, they were not playing clean. The game looked more as a fight. With this, I am not seeking an alibi, my reaction is inexcusable. I apologize to my teammates, to the whole National Team and also to Kok. I lost my control, never happened before and never have to happen again"
The man on the receiving end of his punch did not seem convince of Danilo's apology, however.
Messina on Gallinari's punch and injury: He did something unacceptable. He apologized, he was mortified, but I did not want to talk to him

— Sportando (@Sportando) August 1, 2017
Ettore Messina on Gallo's injury: It's difficult to explain to a 30-year old man concepts like loyalty and responsibility

— Sportando (@Sportando) August 1, 2017