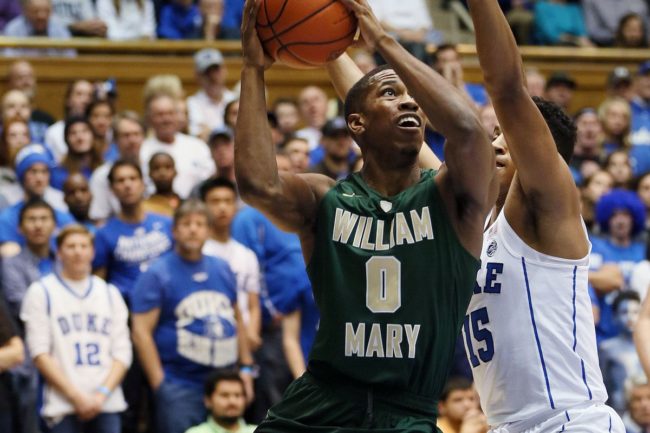 Throughout his career, former William & Mary guard and current Maine Red Claws player Daniel Dixon has remained focused on one thing: What it takes to reach the next level. How to reach the next level of his current situation, and how to reach the next level of his overall game.
When Dixon worked out for the Wizards prior to the 2017 NBA Draft, it wasn't good enough.
He wanted another workout.
Dixon later received that second workout with the Celtics, kept pushing in the summer, and eventually signed a training camp deal with the team in the fall. It's a common theme Dixon's faced his whole life, even back in high school when he came off the bench in games.
How could a smaller, 6-foot guard go from coming off the bench in high school to being on the cusp of making the NBA? He wouldn't be satisfied, and his mindset never deterred. He remained focused, determined and adamant about his playing wishes, and made that crystal clear as his high-school career came to a close.
Despite his future ambitions, Dixon wasn't heavily recruited at the time, and he decided to head to Fishburne Military Academy in the fall. Keeping tabs on him was Kotie Kimble, assistant coach from the College of William & Mary – an NCAA Division 1 basketball school. At first, Kimble wasn't overly impressed with Daniel.
Things changed quickly.
Time passed on, and Kimble received notice of Dixon's vast improvement. He took a short trip to see Dixon play and was taken back by what he saw: A noticeably stronger, more talented version of the player he saw months prior. The new version of Dixon towered over Kimble at 6-foot-5, no longer a mere 6-foot.
"This kid's a stud," Kimble recalls telling his group. "I just remember saying, look, we gotta have this kid."
Knowing at that moment they needed to have Daniel on their team, Kimble went in the following week for another visit. Kimble, William & Mary head coach Tony Shaver and others would see Dixon in action a few more times, and eventually, offer him a scholarship. They visited Daniel at his home, impressed with his maturity and character off the hardwood at such a young age.
In the home visit, they talked about basketball and other topics and ultimately shared a vision with Daniel on the impact he could have with the William & Mary program. He was compared to Marcus Thornton, who was drafted by the Celtics in 2015 after playing four years at William & Mary. With his impressive, calm demeanor and serious commitment on improving as a player, it became clear Daniel Dixon was different from your average recruit.
"It's very rare to find players who are equally all-around players and all-around good guys," agent BJ Bass told Def Pen Hoops. Bass, who founded RBA Sports in 2010, signed Daniel to his agency prior to the draft. "Daniel is just a genuinely honest, humble, hard-working great kid who's so easy to root for. He's a good teammate, and all of those character traits translate off the court to on the court. He's just a very, very well-rounded individual and a well-rounded basketball player."
Daniel Dixon didn't start his William & Mary career on a red-hot note. Rather, as time moved forward and he grew older, he continued to pinpoint areas of his game where he could improve. Countless hours in the gym were spent working with development coaches, as well as studying film – something Dixon values tremendously to help reach the next level of his game.
"The one thing that was probably the most impressive as he got older was that not only did he become a better player, but he had the ability to raise others' play around him," Kimble said. "His leadership grew. People liked him, respected him and looked up to him. I think that's an unbelievable trait. As a kid, as a leader and as a competitor, just to bring others along with you."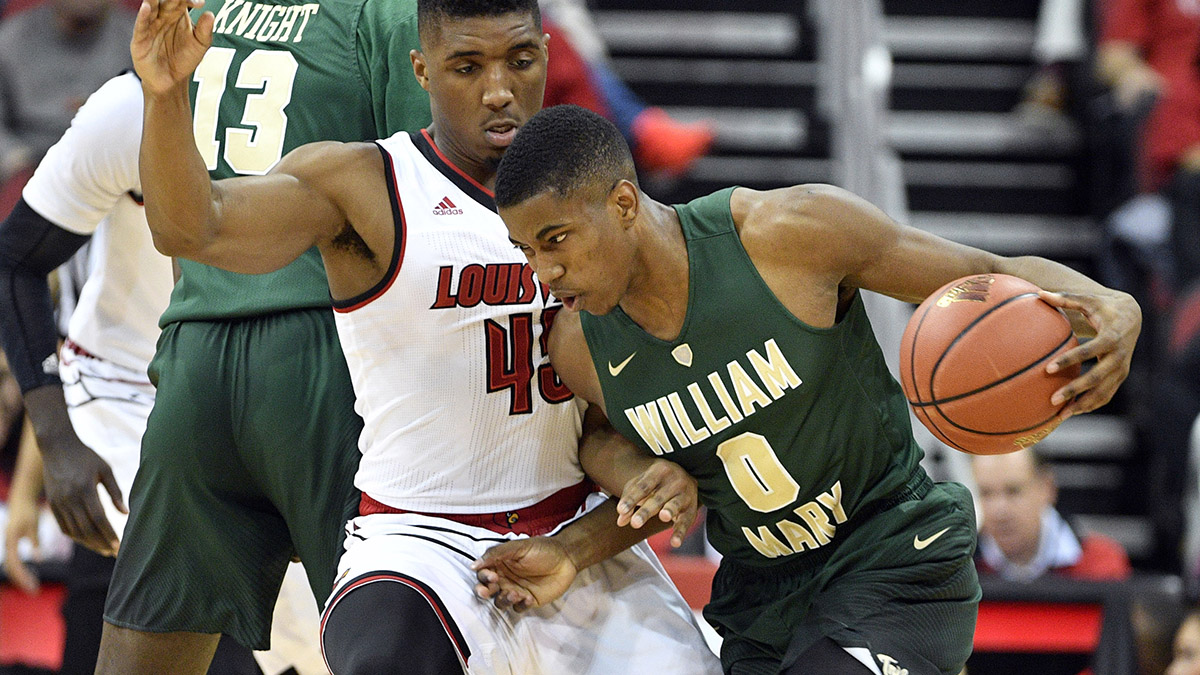 Dixon was pushed by his older brothers as a kid to become the best player he could be. That, combined with the academy experience, overwhelming support from his family and keen mindset on improving his overall game turned him into a dominant force on the court. His ability to nail 3-pointers is well-documented, but as his college career progressed, Dixon adapted and became more comfortable with handling the ball, attacking the basket and guarding the opposing team's best offensive player.
"I think improving is a constant thing," Dixon said. "And it's not all about the in-gym work. It's also about watching film. Seeing how different teams cover, different ways to get to the basket, and watching different players like Kyrie [Irving] and taking little bits from each player on film is important."
Dixon has been studying players at the next level since his days at William & Mary. He idolizes Trail Blazers guard Damian Lillard and the work he's put in, combined with the fact that he became a professional basketball player from a small college just like Daniel.
The hours spent in the gym improving, working on his game and studying film began to pay off as his college career progressed toward the finish line. Those around the William & Mary program began to notice something unique about Daniel's game, and every single person who spoke with Def Pen Hoops for this story fittingly used the same word to describe him: Fearless.
"He was always willing to take the big shot," William & Mary assistant coach Jonathan Holmes said. "He wants the big moment. Not every player lives for that situation, but he was always willing to step up and make big plays when we needed it."
Dixon had not one, not two, but three game-winning shots over the course of his college career. Nobody who spoke with Def Pen Hoops was willing to even guess the number of game-tying shots or go-ahead shots he accrued.
"He wants that moment," Kimble said. "He lives for that moment. How many kids can say they hit three game-winning shots over the course of their college career? And I can't even tell you how many game-tying ones he had. But three game-winning shots, man, that's incredible."
Perhaps the finest moment of Dixon's career was in a CAA tournament game against Hofstra in 2015. With his team down 91-89 and three seconds to play, Dixon received a pass in the corner and fired. If the shot falls, the team advances to the championship. If he misfires, the team heads home.
Swish.
Seven months pass by, and he nails a 3-point field goal against Highpoint with 3.4 seconds left to win the game.
Dixon had done it again.
And then two years later, his team down 93-92 with 1.2 seconds to go. William & Mary possession. Dixon comes off a screen, sprints to the top of the key to receive the inbounds pass, and launches an NBA-range shot from deep with zero hesitation.
Once again, a dagger. And it's another William & Mary victory.
"I always try to do something that'll separate myself," Dixon said.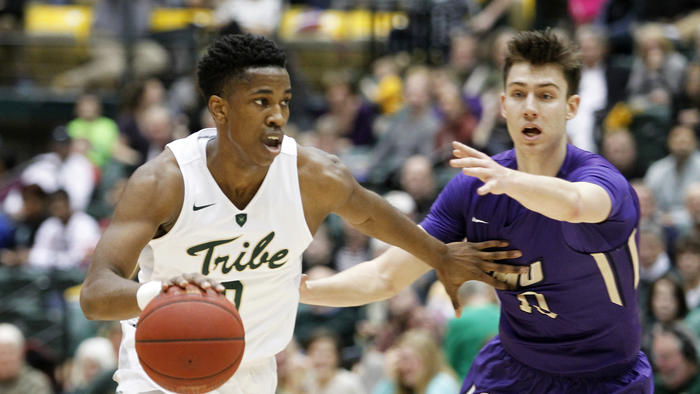 Along with having an increasingly noticeable clutch gene, Daniel Dixon began to focus on improving in another broad area: Doing the little things.
It's something he first learned the importance of from his college coaches, he says, and he's carried it over from his college career to the NBA G League today. His willingness to guard multiple positions, desire to put his body on the line each game despite seeking an NBA contract (it's always important to stay healthy and ready), and unbelievable ability to draw charge after charge on a nightly basis separates him from the competition. His focus and concentration are impeccable.
Few guys in today's G League are willing to put their bodies on the line to the extent Daniel does. He's one of the top players in the league at drawing charges and remains an intriguing prospect on the offensive end who's improved vastly defensively. He understands the importance of doing the little things that may not show up in the box score.
"When I was in the locker room with Brad Stevens [last fall] and he was talking about doing the little things, he was talking about what separates a great team from a good team," Dixon told Def Pen Hoops. "So it kind of confirmed it when I heard it at the professional level. Coach [Brandon] Bailey (of the Red Claws) even talks about the little things as well. I just try to lock in on the floor, which sometimes means doing things that other people don't want to do. I think it helps you stick out even more."
Dixon knows his game largely remains a work-in-progress. When asked which area he's focused on improving the most, he responded without hesitation: "Attacking the basket and finishing around the rim."
Despite playing in the NBA G League with some of the best players in the world, he remains focused on ways to maximize his potential and reach the next level of action. Spending time with the Boston Celtics in training camp last fall was perhaps his biggest learning experience yet, with Dixon having a close-up look at how hard Celtics players work each and every day. Now playing for the Celtics' G League affiliate, the Maine Red Claws, his experience continues.
"Just seeing the things they work on from a day-to-day basis, seeing what they do on the floor and how it translates is definitely something that I take notes from," Dixon told Def Pen Hoops, in awe of players such as Kyrie Irving and Jaylen Brown and their level of intensity around the clock. "It's truly amazing. And it didn't really take much, either. They're focused in, every drill, even if it's a fun shooting drill. They're locked in and competitive. It was really a fun experience. I just wanted to soak up as much as I could while I was at training camp and carry that on.
"I'm spoiled, really, just to be a part of this organization."
While it's unlikely the NBA has seen the last of Daniel Dixon, it's something he says he doesn't spend too much time thinking about. If the call comes, the call comes. In the meantime, the top priority on his mind is the present day – busting his behind in every drill, in the film room, on the court, and being the best teammate he can be in the locker room with the Red Claws.
He's averaged 13 points, 4.5 rebounds and 2.2 assists per game in his first G League season at just 24 years old. Expect those numbers to rise as he continues to gain knowledge and experience throughout his career.
For Daniel Dixon, despite what's happened in the past, despite going from an unheralded, smaller, overlooked bench player in high school to becoming a professional player on the cusp of making the NBA, his mindset remains focused on one thing and one thing only: How to reach the next level.
"I try to control everything that I can control, and at the end of the day, living with the results is something I'm perfectly okay with if I know I busted my butt, if I know I worked my butt off, if I know I tried my hardest," Dixon said. "Because then you don't have any regrets for anything. You can go on in life and look back on your career, and hopefully do some pretty cool things."