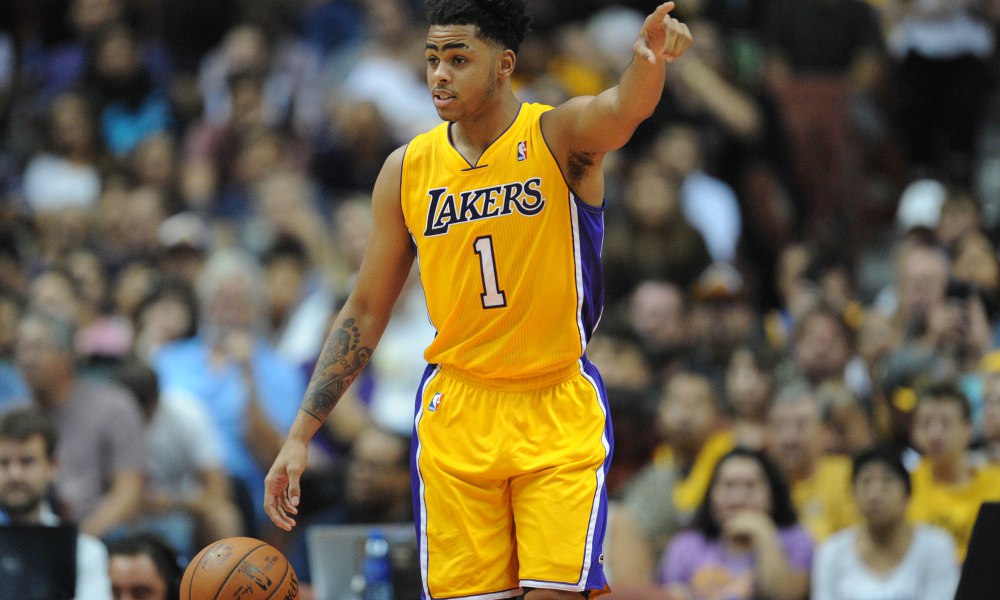 D'Angelo Russell and the Los Angeles Lakers are in a transition phase as a franchise. Kobe Bryant is gone, and they need to move on. After going a franchise worst 17-65 last year in Russell's rookie year, he is still optimistic for the future.
In a recent interview with Slam Online's Drew Ruiz, Russell spoke on advice he had for his rookie teammate, Brandon Ingram:
SLAM: What's your relationship with Brandon Ingram been like so far?

DR: That's my guy! I think he's going to be successful in this League. He's a funny dude and is real quiet 'til you really get to know him.

SLAM: Any advice you've given him as he prepares for his rookie season?

DR: I told him to embrace the pressure. What he's going through now is what I went through as far as being the No. 2 pick, all the attention is on you and everybody wanting to see what you can do. Now I look back on what I went through last year and I was like, 'That was the pressure I had?' And I kind of didn't embrace it. Embrace it, like, go get it and go attack it. That's what I tell him—to go have way more success in your first year than I had.
Russell did fine in his rookie season, but he could've been better at the start of it. He took a while to get going, but when he finally did he played great. At the end of the year, he averaged 13.2 PPG, 3.4 RPG, and 3.3 APG. He also was pretty good on defense, swiping the ball 1.2 times per game.
While there is room for improvement, Russell is showing that he has the quality of leadership. He knows what this year will be like for Ingram, so why not help out his young teammate? The two will be a fine duo under new head coach Luke Walton, and hopefully they will grow into a winning pair in the future.