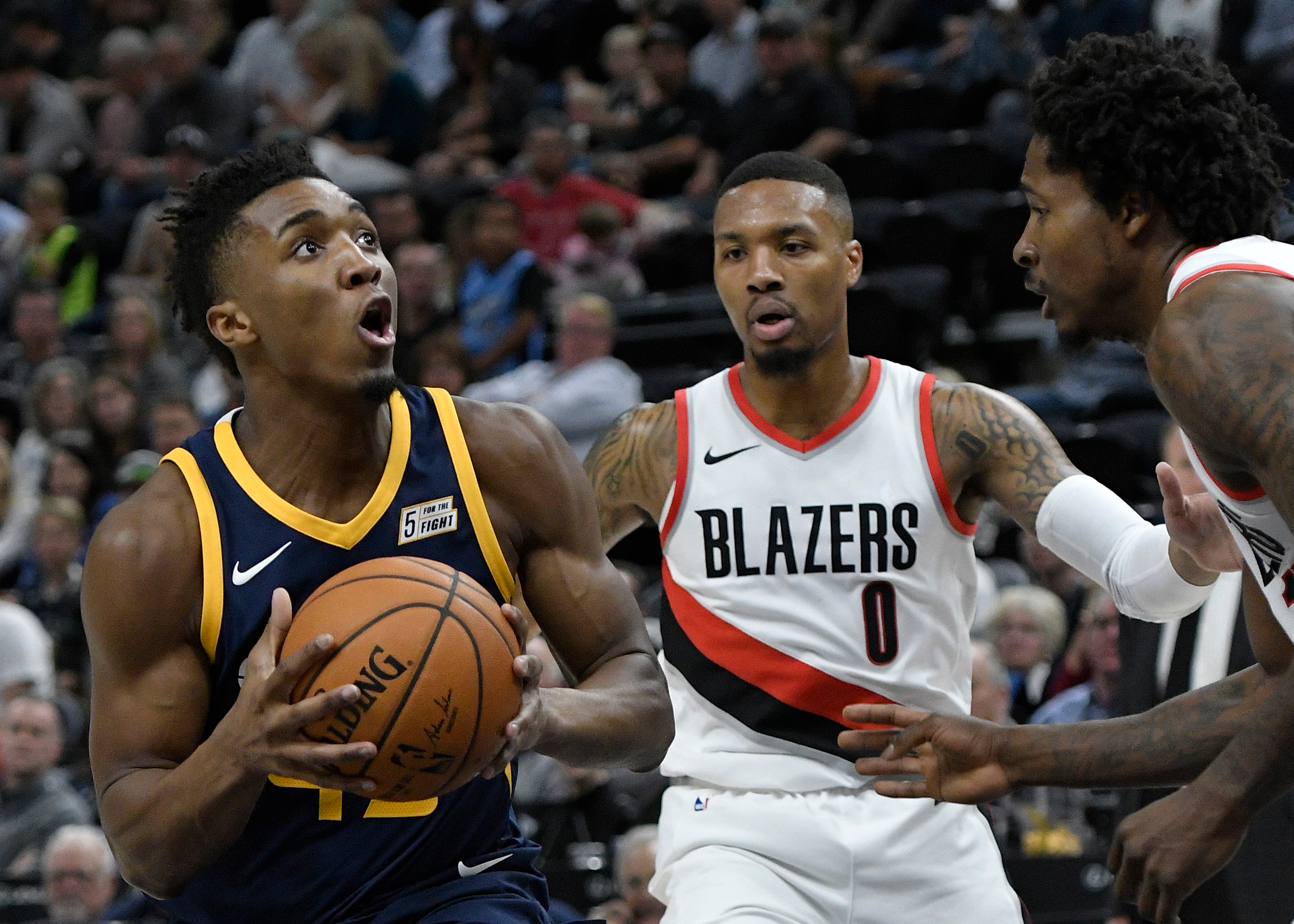 Portland Trail Blazers guard Damian Lillard has a strong opinion on who should win the NBA's Rookie of the Year award this season. From Joe Freeman of the Oregonian:
"I think he should be Rookie of the Year, for sure," Damian Lillard said of Mitchell. "Not just because of his numbers, but his impact on their team. He's basically leading them. It's special to see a rookie be able to do what he's doing out there."
There's a chance Lillard sees some of himself in Mitchell; they're both scoring-minded guards with explosive athleticism. Lillard unanimously won Rookie of the Year in 2013. Mitchell has more competition for the award than Lillard did, however. Lillard's class was perhaps as equally star-studded, as he was drafted alongside the likes of Anthony Davis, Bradley Beal and Andre Drummond, but Lillard's rookie season was head-and-shoulders above the seasons of those other players, especially since he played over 38 minutes per contest and all 82 games.
This season's Rookie-of-the-Year race is a bit murkier. There's no denying Mitchell's excellence; he leads all rookies in points per game with 19.4 and he's been moderately efficient (.444/.354/.842 shooting splits).
There are equal arguments to be made, however, for Ben Simmons (averaging 16.5 points, 7.7 rebounds and 7.3 assists per game on 52.5-percent shooting) and Jayson Tatum (43.1-percent 3-point shooting while starting for the best team in the East). Then there are other rookies who have impressed, like Lauri Markkanen, Kyle Kuzma and Dennis Smith Jr.