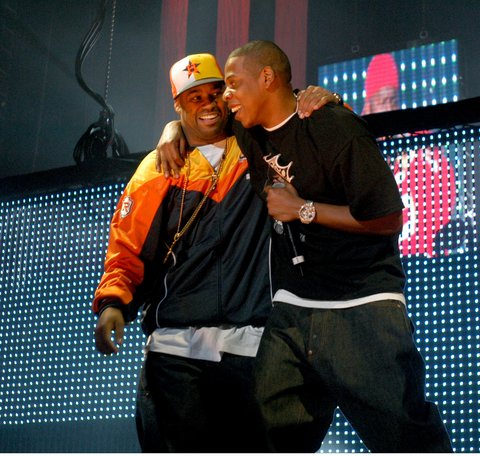 Dame Dash credits himself partially for 4:44.
Dame Diddy recently sat with Complex to discuss a multitude of topics. Along with health and the marijuana business, Dash spoke about Hov being a good listener:
"I think Jay Z is probably my best student, and I can say that he listens and that's what always made him special. He listens, so I can see that he's listening. And I mean that in the right way."
Dash touches on how the album was released.
"The same way that I've been talking about rolling out albums is the way the album got rolled out. So I think people have been listening."
At the end of the day, the former Roc CEO praises Jigga for his mature content.
"I think it's a great thing that he can still rap at this age. I think it's great that at this age he's saying the things that a man this age should say, because most people his age don't rap, and if they do they're usually on some silly shit."
I'm not sure if I'm rolling with EVERYTHING Dame said, but I see where he is, mentally. Roc-A-Fella was iconic because of the great minds. It's hard to say Jay was the only one with good ideas.