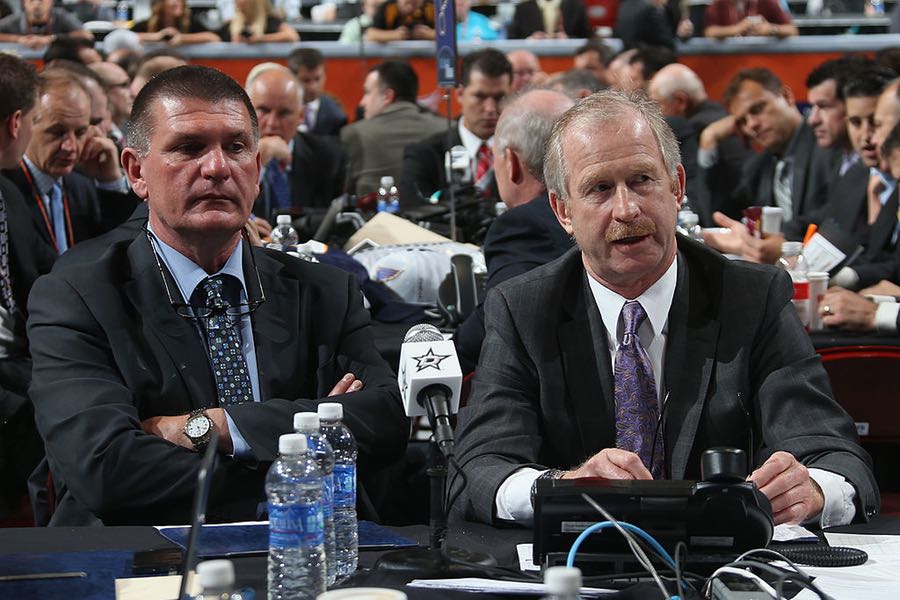 The Dallas Stars are supposedly listening to offers on the 3rd overall pick in the 2017 NHL Entry Draft, according to TSN's Pierre LeBrun.
Dallas Stars definitely listening on the No. 3 overall pick. Handful of teams have inquired already. Would have to really make sense.

— Pierre LeBrun (@PierreVLeBrun) June 1, 2017
After winning the Central Division in the 2015-16 season, the Stars had a horrible 2016-17 season, finishing with a 34-37-11 record. The Stars moved up in the draft due to the lottery, receiving the 3rd pick.
After selling at the trade deadline, the Stars acquired Ben Bishop from the Los Angeles Kings, which they hope will solve their goaltending issues. With a roster featuring Jamie Benn, Tyler Seguin,John Klingberg, and now Bishop in net, the Stars have an opportunity to be contenders again next season, meaning the 3rd pick could be used to acquire another top player, instead of a rookie.
When looking back over history, there are not many deals that involve a top 5 pick being traded after the draft lottery. The closest trade to this scenario was back in 2011 when the Philadelphia Flyers traded Jeff Carter to the Columbus Blue Jackets in exchange for the 8th overall pick and Jakub Voracek.
While the Stars would love to bring in another top player, they have an opportunity to add a young cornerstone to their franchise. Stars general manager Jim Nill commented on the numerous choices available at the 3rd pick.
"We know there are lots of choices at three. It's not like the top five or six are set in stone. Everyone has talked about the top two and then after that there is probably a group of ten players," Nill said. "I think it is going to come down to team's personal preference. Are you looking for a big, strong centerman? Are you looking for a scoring winger? Are you looking for a power forward? There are lots of different options there."
Whether the Stars are able to acquire an established veteran to boost their playoff chances, or they take a top prospect like Nolan Patrick or Nico Hischier, the Stars seem to be in a good position for not only next season, but also the future.