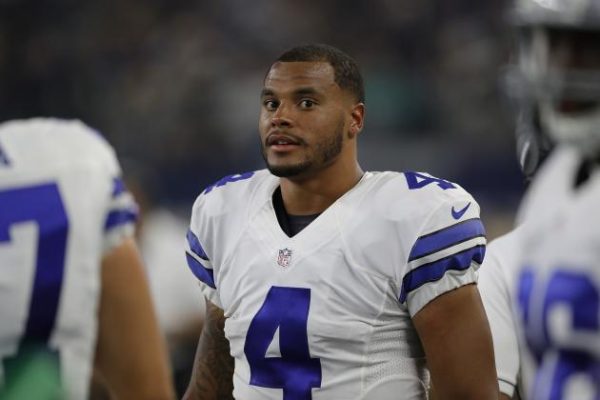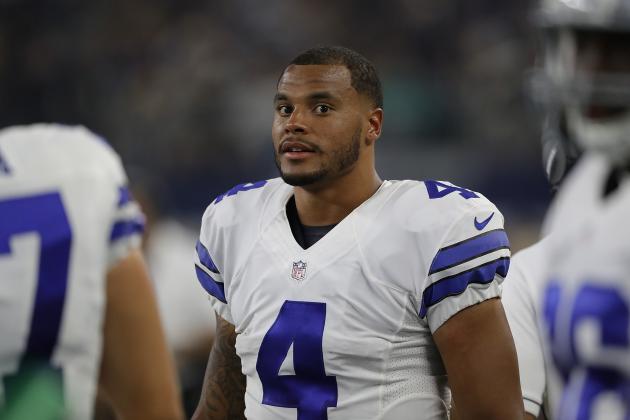 Dallas Cowboys Quarterback Dak Prescott has pledged $1 million to improve police training across the country amidst national unrest. Prescott made the announce via Twitter last week. In a heartfelt message, the quarterback touched on his upbringing, commitment to his community and the death of his brother.
"As our communities take action, protesting and fighting for the justice of George Floyd and every Black life, I am with you," Prescott wrote.
"We must teach one another about or differences. We must embrace the different colors, cultures and ways of life," he continued.
"I plan to take action and pledge $1,000,000 to improve our police training and address systematic racism through education and advocacy in our country," he concluded.
Cowboys QB Dak Prescott with a $1 million pledge pic.twitter.com/zeyNIn7dv6

— Clarence Hill Jr (@clarencehilljr) June 3, 2020
This news comes as a number of NFL stars have pushed the NFL to become more supportive of players looking to combat racism and injustice within their communities. A number of stars including Odell Beckham Jr. and Saquon Barkley recently came together to create a PSA addressing their commitment to end systematic oppression and condemn racism.
In response, NFL Commissioner Roger Goodell issued a statement on the matter.
"We, the National Football League, admit we were wrong for not listening to NFL players earlier and encourage all to speak out and peacefully protest," Goodell stated.
"We, the National Football League, believe black lives matter. I personally protest with you and want to be part of the much-needed change in this country," he continued.
Could it be even remotely possible that in Roger Goodell's rather interesting statement of peace and reconciliation, he was intimating that it would now be O.K. for the players to KNEEL, or not to stand, for the National Anthem, thereby disrespecting our Country & our Flag?

— Donald J. Trump (@realDonaldTrump) June 8, 2020
As expected President Donald Trump shot back at Goodell and the NFL.
The NFL has not yet responded to Trump's most recent comments.