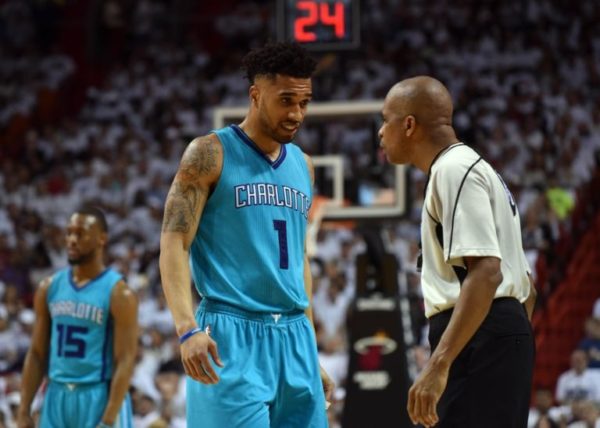 Some people want to play for one team for their whole career, but some players either get better offers or they're just not good enough to stay at one place and keep their place in the team.
In the NBA, there are more journeymen than one-team players and that's the way it's been. It's why NBA free agency is always interesting, where will this player go, how will the team fare with this acquisition. It's one of the best times of year. Courtney Lee has had a good time in Charlotte but he's now a free agent and is looking forward to it.
"The one good thing about this summer is there's a lot more flexibility in the cap with the TV deal coming into play, so Charlotte should be in a position to make a play for the guys they want to keep," Lee said. "With the chemistry with these guys, it was fun playing with them. There were no egos. Everybody played together and it was all about winning."
"In an ideal world, I'd like to stay," Lee told Basketball Insiders. "With Charlotte, there's mutual interest. They've already expressed that they want me to come back, but in the same sense, there's four or five other [Hornets] free agents. So you have to see how the money plays out.

"But again, in an ideal world, everybody from the team gets a new deal and everybody stays. But being realistic, you still have to go out there and play the field and hear other proposals and find the best situation."
Every player want to be with a team and a city that makes them happy. As long as the team is Playoff contending and the money is good, they're happy.
NBA players don't have much of a criteria to find a home in a team but some spend their whole career trying to find a home. Courtney Lee may have found his but the money got to be tasty.