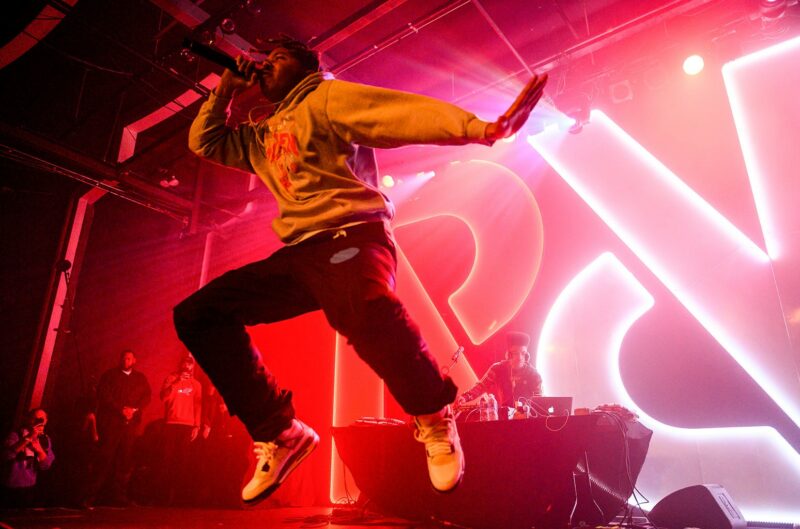 Cordae has been slowly building towards the release of his sophomore album, From A Bird's Eye View, with the release of singles like "Super" and "Sinister" featuring Lil' Wayne. Now, he's revealing the release date and cover art for his upcoming project. To make his announcement truly pop, Cordae went full Steve Jobs and presented key details about his upcoming project via keynote presentation.
"This is a day that I've been looking forward to for two and a half years," Cordae told his audience while sporting a Black turtleneck.
"As a creator and an innovator, we must always aim to outdo ourselves."
Wasting no time, Cordae clicked over a few slides and revealed the artwork while mentioning his next album is slated to be released on January 14, 2022. With this news, the crowd and his fans across all social platforms cheered. Check out the full announcement below and get ready for the new project in 2022.