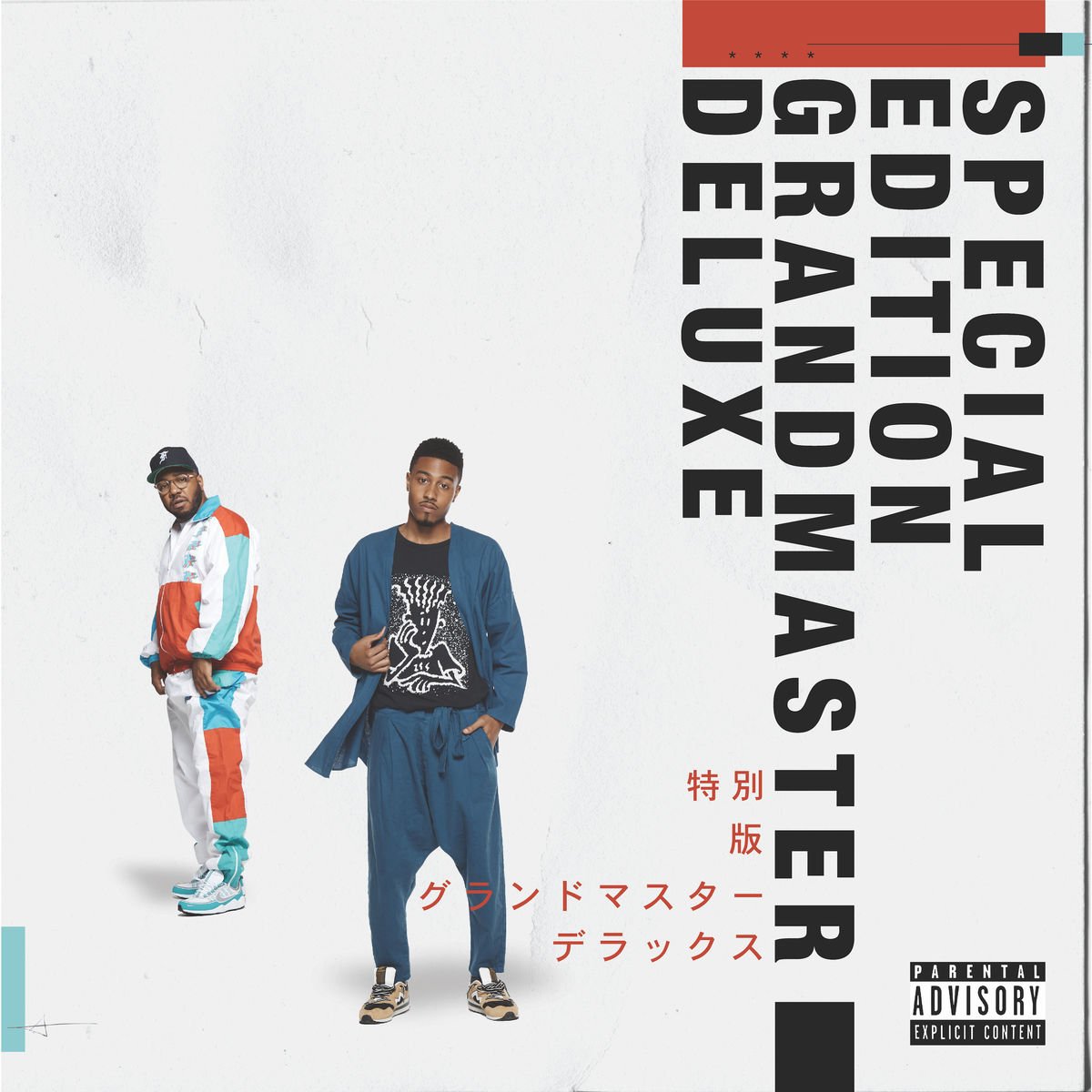 "We call it Shark Week cuz you niggas is some biters."
After taking time away from the spotlight as a duo, The Cool Kids are back to bless us with "Special Edition Grandmaster Deluxe". Their first studio album since "When Fish Ride Bicycles" in 2011. Since then, they've released multiple single along with videos like Rush Hour Traffic and TV Dinner .
Mikey, bka Sir Michael Rocks, has given us a plethora of both mixtapes and albums in the meantime as well. Keeping the brand alive while maintaining a relationship with Chuck (who was also featured on "Ain't Nothing Like" off Mikey's "Banco" album) has been top priority. "9:15pm" featuring Jeremih made the comeback even more of a reality for longtime fans. It's been a long time coming, but the unmatched energy, aura, and fresh music they've always been known for is very much appreciated whenever it drops.
"the same city where I use to run amok at, now I come back and spend a buck at."
I look at this as a soundtrack to everything fresh. hair-dos, haircuts, fresh car wash, cold alcoholic beverages (as long as you're 21+), and overall good energy with jewels from young legends.
Featuring Ye Ali, Hannibal Buress, Boldy James, Syd from The Internet, Jeremih and many more. "Special Edition Grandmaster Deluxe" is available now on iTunes!
Stay tuned to Def Pen for a review of this album coming soon.