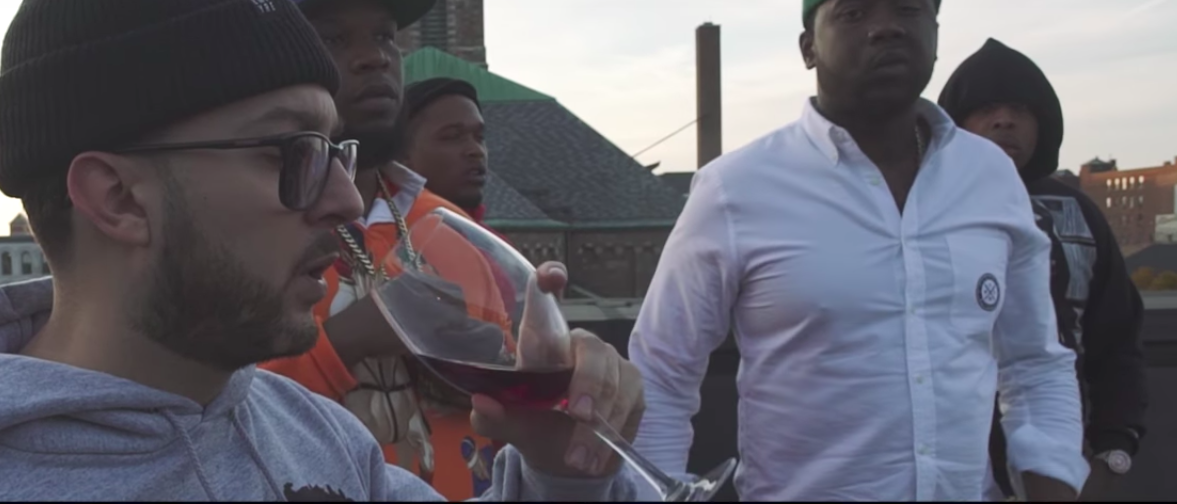 The video opens with a snippet of "Benz Window" by Conway and Prodigy playing to set the tone. Boat docks and good wine make an early appearance to further let you know what level of aura is being presented. The Daringer produced track features Meyhem Lauren who opens his verse with an instant all-time great line; "dirty looks'll get ya' face sterilized with a clean slap."
"You niggas want a deal so bad you'll sign for ANY money. I'm Peyton Manning, boy I'm still spending Indy(Indie) money. I don't need a nigga to lend me money. I had to 'Come Up' like the DVD, now I can blow Fendi money." –Conway. In case you weren't in the loop years ago, The Come Up DVD was a very popular source of entertainment ran by Big Fendi; amazing wordplay here.
With no further ado, check out the latest gem from GXFR beast Conway The Machine featuring Meyhem Lauren. Stay tuned for details on a release date for the debut album "G.O.A.T." (Grimiest Of All Time) from Conway. Enjoy.