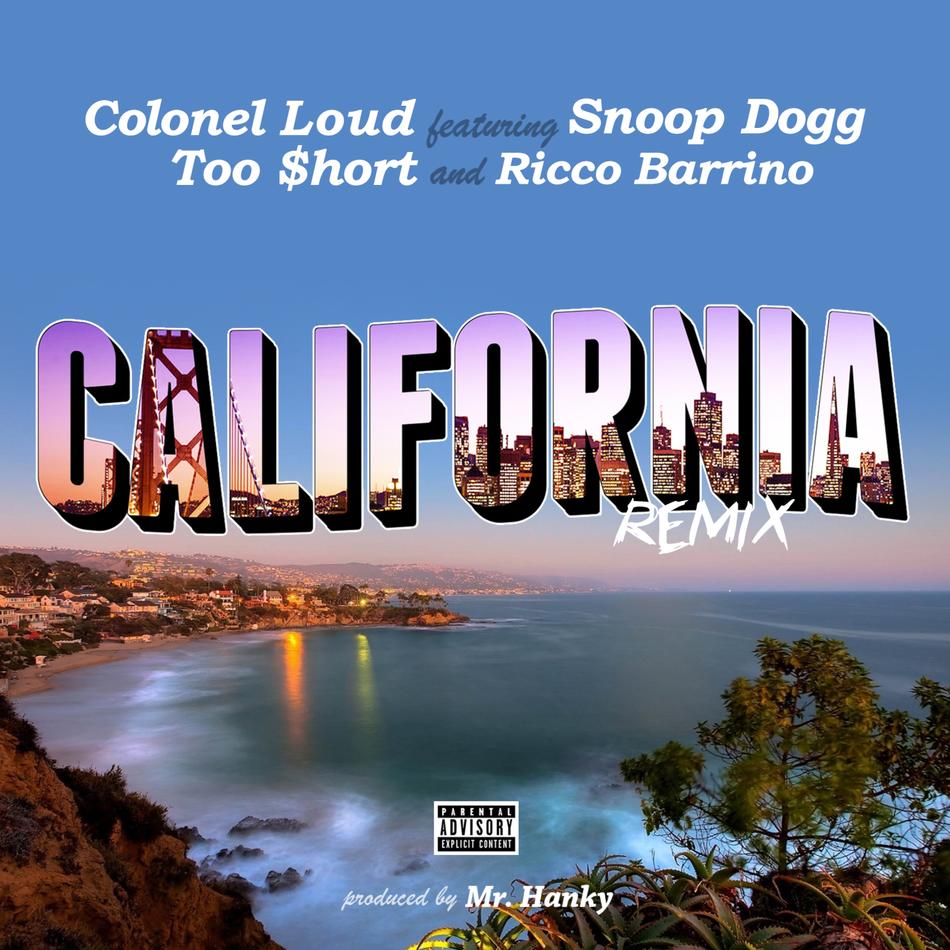 FINALLY, the song I definitely was looking forward to hearing and see release, 'California' Remix. Produced by Mr. Hankey, Colonel Loud has delivered as promised. While the original version with Young Dolph, T.I. and Ricco Barrino is definitely a hit and with an official video for it as well as a tour, there is no denying it.
When I first heard 'California' I am not going to lie it struck me as weird that no California artist was on it, well that seems to have changed. For the remix, Colonel Loud brings back Ricco Barrino of course but this time he gets a major stamp of approval from two of California's legends in Long Beach rep, Snoop Dogg and Los Angeles veteran Too Short.
Check out the 'California' Remix below and I hope we see a video for this version as well.