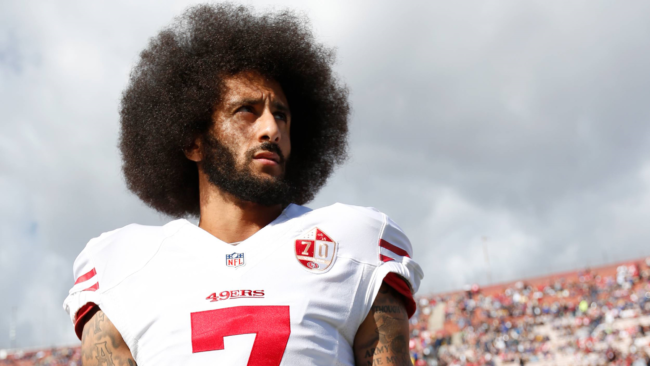 For the first time since 2016, EA's Madden NFL video game will include Colin Kaepernick as a playable quarterback.
"Starting today in Madden NFL 21, fans can put Colin Kaepernick at the helm of any NFL team in Franchise mode, as well as play with him in Play Now. We look forward to seeing Colin on Madden NFL teams anywhere," EA Sports stated.
via @EAMaddenNFL pic.twitter.com/3PSiojiTxb

— The Undefeated (@TheUndefeated) September 8, 2020
In 2018, Kaepernick came to blows with the gaming company when his name was seemingly removed from Big Sean's verse on "Big Bank" from the game's soundtrack. YG immediately called out the company and the verse was quickly restored in full.
While Kaepernick returns to the gaming side of the NFL, his future as a quarterback in real life remains a mystery. The former Nevada standout last played in 2016 and has struggled to find opportunities since then. Most recently, he was scheduled to take part in a tryout with the NFL last fall. However, disputes over the logistics of the tryout forced Kaepernick to tryout at a nearby high school.
At this time, it appears that no NFL team is currently interested in bringing the former San Francisco 49er in for the season.