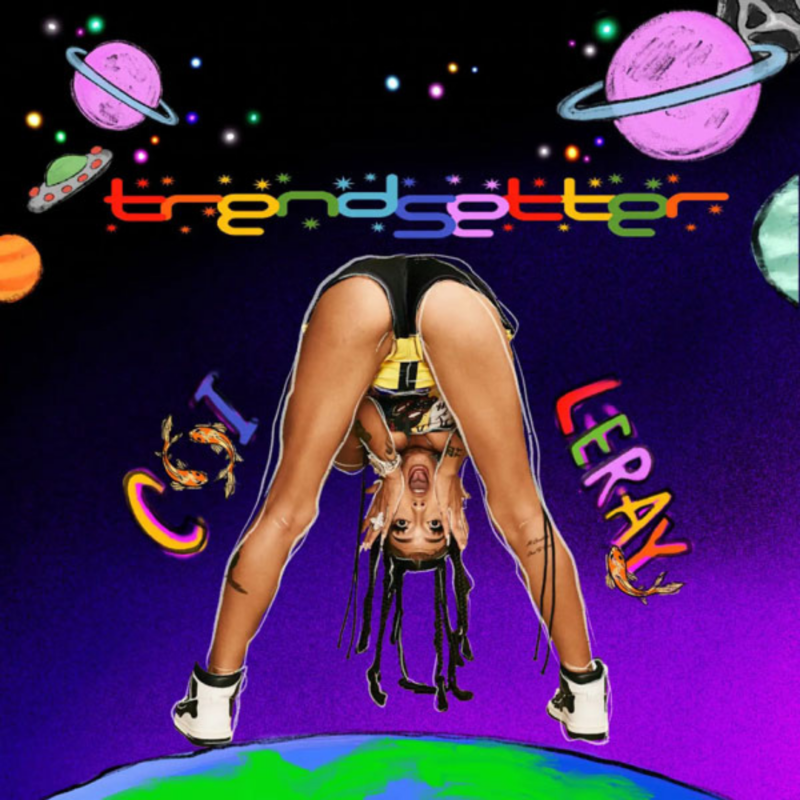 Coi Leray has delivered her highly-anticipated album, Trendsetter. Led by the release of "Blick Blick" with Nicki Minaj, Leray's debut studio LP is the body of work that will set the tone for the early portion of what could be a lengthy career. Having grown up in and around the industry, the New Jersey native understands the weight of the moment, but she is confident that it will put her in a position to stand out from her peers.
"I just want to finally let y'all b*tches know [that] ain't nobody [fu*kin' with] me in that booth. This will be on of the biggest female artist albums in the world and I put my life on it. It's not a race. It's a trendsetter marathon. Welcome to trendsetter world b*tch," she wrote as she shared the project's artwork.
The Trendsetter track list reflects Coi Leray's desire to make this album one of the biggest in recent memory. Across more than a dozen tracks, she includes contributions from Nicki Minaj, G Herbo, H.E.R., Fivio Foreign, Mustard and countless others stars. Not to mention, there is production from Maaly Raw, Bankroll Got It, Ryan OG and a number of producers.
From top to bottom, Coi Leray has done everything she can to make this her moment. Will it work the way she intends? Check out the album below and be the judge.