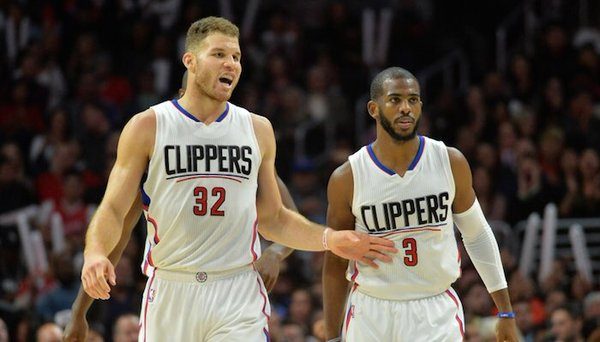 Last night went from bad to worse for the Los Angeles Clippers. Not only did they lose to the Portland Trail Blazers, allowing them to tie the series as two game a piece, the Clippers also lost their All-Star point guard Chris Paul to a broken hand. Later in the game, Griffin left the game with an injury of his own but it wasn't clear exactly what he hurt.
Now, we have some clarification and the updates aren't great.
Following from an official press release by the Clippers on Griffin's injury.
Blake Griffin will miss the remainder of the postseason after aggravating the left quad injury that kept him out for half of the regular season.

Griffin, who missed 41 games this year with a partially torn left quad tendon, felt a tweak in the same quad while getting fouled in the third quarter Monday night by Mason Plumlee.

An MRI on Tuesday morning revealed no further structural damage, and Griffin will be ready for the start of training camp next season, but his 2015-16 playoffs are done.
And another from the Clippers on Paul's injury.
Chris Paul made his first six shots Monday night, but it's the six weeks he'll miss going forward that matter much more for the Clippers.

Paul underwent surgery on his right hand Tuesday morning and will be reevaluated in four to six weeks after fracturing his third metacarpal in the third quarter of Game 4.

It's a devastating hit for a Clippers team that relied on Paul to score at least 25 points in each of his last five playoff games entering Monday night, not to mention his ability to distribute and the calming influence he provides on a nightly basis.