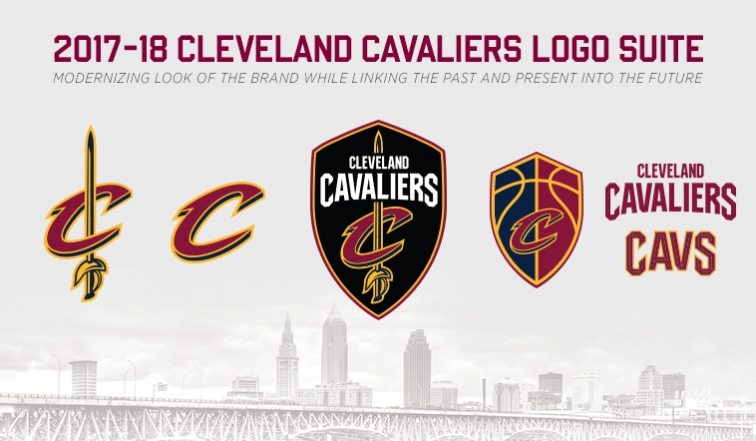 Currently in the midst of their third straight trip to the NBA Finals, the Cleveland Cavaliers are in an exciting time in franchise history. Progressing forward, the Cavs also look to change up their look for a newer, more modern aesthetic.
According to an official Cleveland Cavaliers press release, the franchise is looking for their new look to embody their 'franchise growth':
The NBA Champion Cleveland Cavaliers have introduced an updated logo collection that will launch in the upcoming 2017-18 season that simplifies and modernizes the look of the Cavaliers brand. The Cavs worked with Nike, Inc. on the new designs to infuse the most popular existing features of the franchise's brand identity with new designs that reflect the progress and success of the team and organization.
The Cavs unveiled their new, fresh logos that they will begin to wear starting next season in 2017-18. In addition to the brand new logos, Cleveland will also have Goodyear patches on the shoulders of their jerseys.
Primary Logo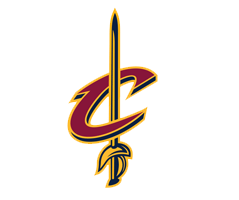 Partial Logo
Secondary Logo
Global Logo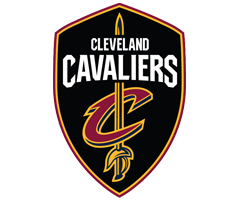 Wordmarks
The primary and partial logos are both similar to the current look but the secondary logo is where things start to get different as we see the design boast a half burgundy and half navy look.
The global logo is the only one which incorporates the color black, something we hadn't seen from Cleveland in any previous design. The sword emblem strikes off the black background for a clean, modern look.
Overall, the designs do a serviceable job at completing the franchise's goal of modernizing their look moving forward.