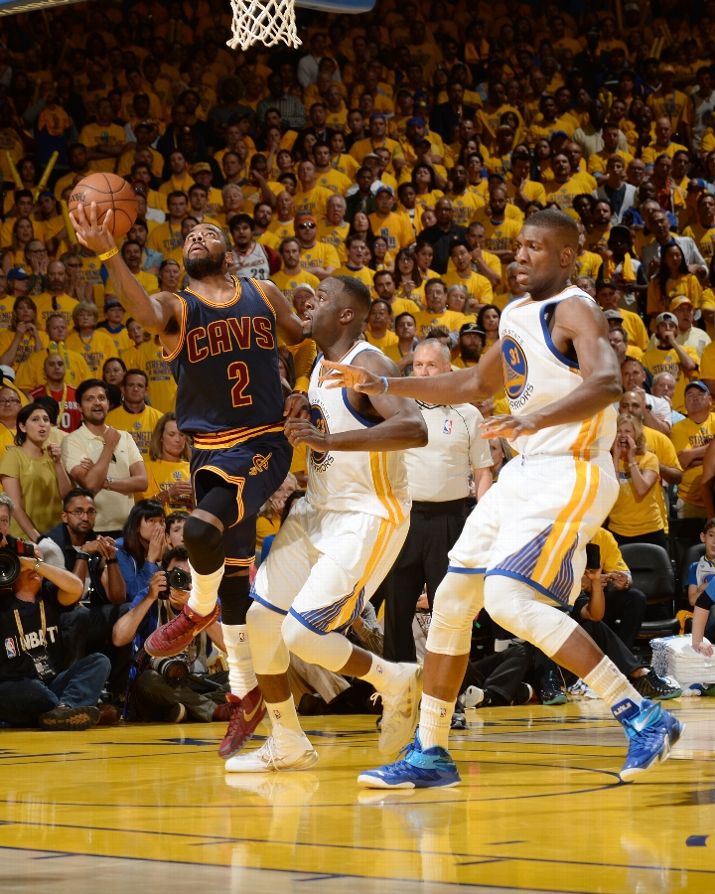 Kyrie Irving has been out of action for months now, ever since he fractured his kneecap in the NBA Finals last summer. The Cavaliers have been doing just fine without Irving; their 16-7 record has them sitting at first place in the East. However, they have not looked like a true championship contender; or at least not as competitive one as the Spurs or the Warriors.
The return of Irving should help the team become a much more dominate force. He's certainly an upgrade over Matthew Dellavedova and 32-year old Mo Williams(although Williams has played well this season). Earlier today, ESPN's Dave McMenamin reported that Irving was set to make his debut tomorrow(Thursday the 17th) vs. the Oklahoma City Thunder.
However, Irving has since tweeted that those reports were false, and he will not, in fact, be playing tomorrow.
Sorry to dwindle the news, but I won't be returning tmrw. It was wrongfully reported. When I do come back you'll hear it directly from me.

— Kyrie Irving (@KyrieIrving) December 16, 2015
It's a shame for the Cavs that Irving will not be playing, as his return would have come at a good time for the team. Yesterday vs. the Boston Celtics, Iman Shumpert went down with a groin injury just days after making his highly-anticipated season debut. Irving participated in his first full practice in some time around 2 and a half weeks ago, and reportedly "destroyed" LeBron James in a game of 1-on-1 a week before that.
It sure seems like Kyrie's good to go, but the team is being cautious. It's always good to err on the side of caution with players coming off of serious injuries, and the Cavs are probably right to wait it out.
Besides, it's probably for the best that Irving's first game won't come against Russell Westbrook, who is currently averaging a ridiculous 26.1 points, 9.6 assists, and 7.5 rebounds per game.