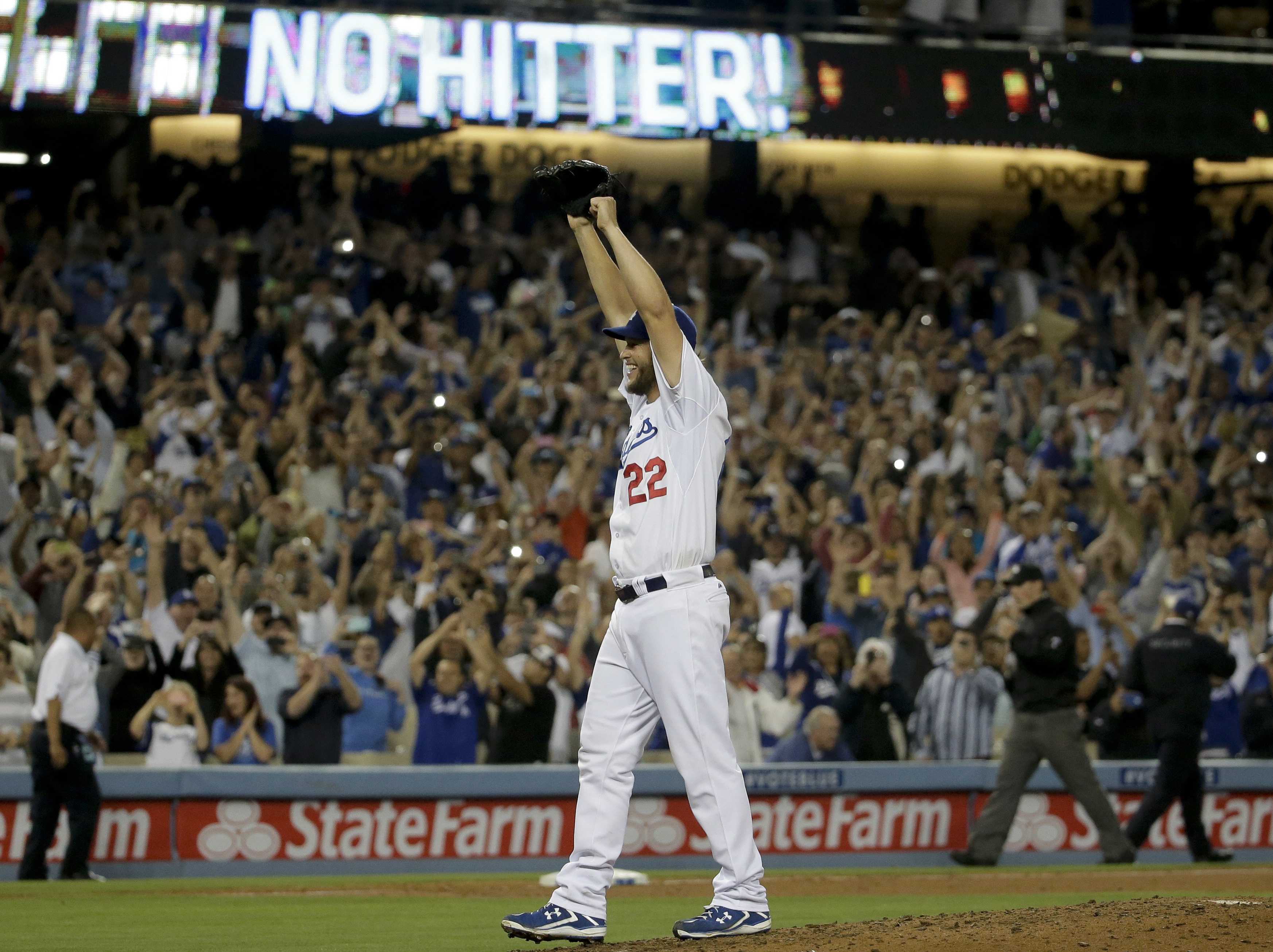 Los Angeles Dodgers' ace Clayton Kershaw hasn't quite been the same pitcher that he has been in years past in 2015. Before last night, the left hander was just 4-3 with an earned run average at 3.73. That is not Kershaw-like. He struggled in May, giving up three runs or more in four of his five starts.
Then last night in Dodgers Stadium against the team with the best record in all of baseball, the St. Louis Cardinals, Kershaw came out and reminded everyone that he is the reigning National League Most Valuable Player, and a three time Cy Young Award winner for a reason. He was in cruise control from the first pitch on, giving up just one hit, walking one, and striking out 11 Cardinals in his eight shutout innings. Not only was this a big game for the Dodgers to stay in first place in the National League West, but also for Kershaw himself. He has a chip on his shoulder from last years playoffs when those same Cardinals beat him both times he pitched against them. The Dodgers ended up losing that series in 4 games.
It was also Dodgers' outfielder Yasiel Puig's first game back from the disabled list after missing 39 games. He drove in the first run of the game with a double in the seventh inning, which made the difference in the game. With Puig back, this team has so much depth when it comes to their position players that it's almost a problem. That's definitely a great problem to have.
The 27 year old Clayton Kershaw improved to a record of 5-3 and lowered his ERA to 3.36 with 19 walks and a very impressive 101 strikeouts in 81 and a third innings in 2015.