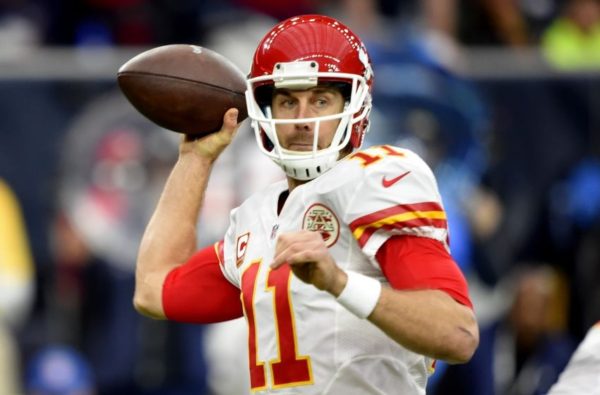 Can Alex Smith win a Super Bowl with the Kansas City Chiefs? That's the question everyone wants to know. With a premier coach and roster in place, Kansas City's postseason struggles have frustrated the franchise. According to Jason La Canfora of CBS Sports, the Chiefs could be preparing to make a bold move at the quarterback position by replacing Alex Smith with Tony Romo.
"Romo's market will be robust as well. The Chiefs have to make a determination on whether he, or any other option, would give them a better opportunity to win a Super Bowl than Alex Smith does. Smith has already played out the guaranteed portion of his contract. If so, Smith would be a trade-worthy commodity as well".
It's safe to say that Andy Reid is a quarterback whisperer. Winning 12 games with Alex Smith is flat out remarkable. Could the addition of Tony Romo take the Chiefs over the top? Romo does have an interest in playing for the Chiefs which could spark a union.
If the Chiefs do take the Romo route, Kansas City could probably recoup assets by trading Smith. The biggest factor, of course, will be evaluating whether or not Romo can play a full 16 game season.