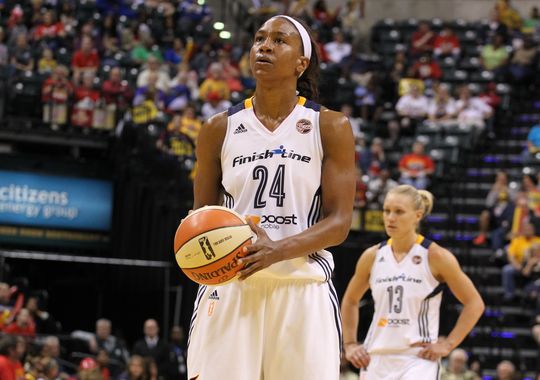 When it comes to sports these days. You don't just play the sport, you look to inspire and help the community around the team. It's something that is not covered nationally but it's something that really makes a relationship between a team and city around them. That's probably why it's so hard to move a team from one place to another, because they provide help all year round.
Take the Chicago Bulls and WNBA star Tamika Catchings. They have been honoured at the first Sports Humanitarian of the Year Awards.
The Bulls won in the team category and received a $75,000 grant to a charity related to their humanitarian efforts.

Last year, the Bulls organized more than 100 community events focused on youth education, violence prevention and health. The team distributed $2.5 million in cash and in-kind donations to local organizations.

Catchings, who plays for the Indiana Fever, won in the individual category. She received the same grant for her Catch the Stars Foundation, which helps teach girls about embracing their differences, building self-esteem and overcoming obstacles.
Never before has it been more gratifying to be a sports star. No matter what the score was the other night, you still have a chance to make a difference in a special way.