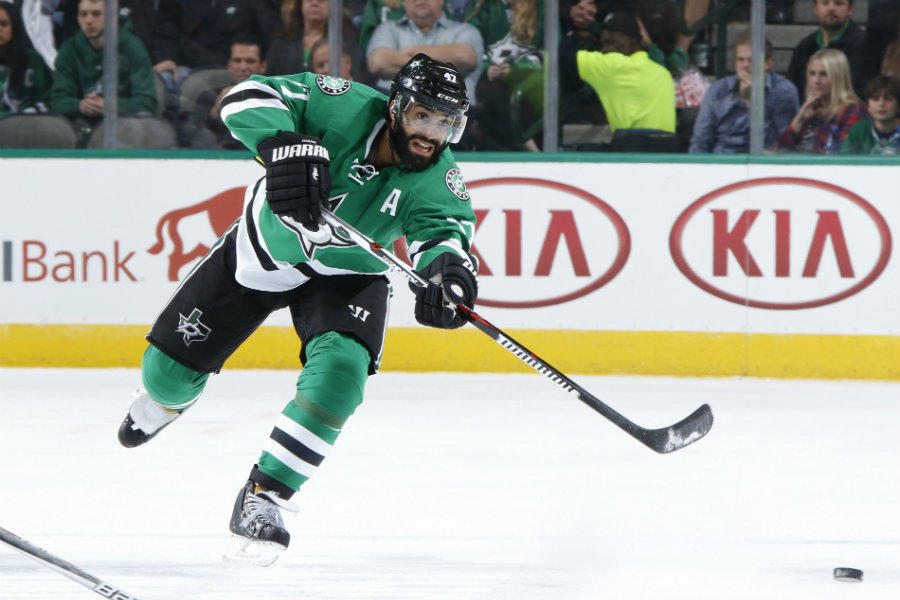 The Chicago Blackhawks have acquired defenseman Johnny Oduya from the Dallas Stars in exchange for forward prospect Mark McNeill and a fourth round pick in 2018. Oduya played with the Blackhawks from 2012-2015, winning two Stanley Cups in that time.
The Blackhawks announced the deal on their website:
The Chicago Blackhawks today acquired defenseman Johnny Oduya from the Dallas Stars in exchange for forward Mark McNeill and a conditional fourth-round draft pick in the 2018 National Hockey League Draft. Additionally, the Blackhawks placed defenseman Niklas Hjalmarsson on injured reserve, retroactive to Feb. 23.

Oduya, 35, returns to the Blackhawks where he played from 2012-2015 and was a member of the 2013 and 2015 Stanley Cup Championship teams. In four seasons with the Blackhawks, he tallied nine goals and 34 assists in 219 games. He has spent the last two seasons with the Stars and in 37 games this season, he has one goal and six assists.
The Blackhawks have been rumored to be interested in acquiring a veteran defenseman, and Oduya fits that. Young defenseman Michal Kempny and Trevor Van Riemsdyk have both played well as of late, but one will likely be taken out of the lineup for Oduya.
Blackhawks beat writer Brian Hedger made note the Blackhawks could look to move Van Riemsdyk, as it is likely he is taken in the upcoming expansion draft:
#Blackhawks can use Rozsival to fill expansion draft exposure requirement of 1 NHL D. They might not protect TvR tho, so will they move him?

— Brian Hedger (@BrianHedger) March 1, 2017
Blackhawks GM Stan Bowman has said the team will not make many moves at this deadline, so Oduya may be the only addition. But with the Stars eating half of Oduya's salary, the Blackhawks will have $1.16 million in salary cap.
With #Stars retaining 50% of Oduya's salary #Blackhawks are left with $256,928 in projected cap space, or the equivalent of a $1.16M cap hit

— CapFriendly (@CapFriendly) March 1, 2017