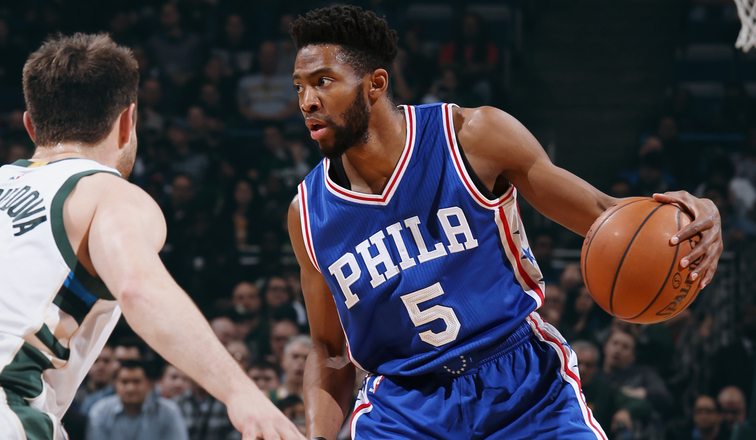 After getting cut from the Knicks roster to make room for the pieces acquired in the Carmelo Anthony trade, Chasson Randle will be signing with Real Madrid, per Gigantes Del Basket.
Randle played in 26 NBA games last season – 18 with the Knicks and eight with the Sixers – averaging 5.3 points, 1.4 rebounds and 1.3 assists per game, and shot 34 percent from deep on 47 attempts.
In 21 G-League games, Randle averaged 20.5 points, 3.5 rebounds and 3.8 assists per game, and shot 42 percent from deep on 132-attempts.
Randle is Los Blancos third signing that doesn't have an EU passport, which means in ACB play the club will have to choose two of their three foreigners, Randle, Trey Thompkins and Gustavo Ayon.