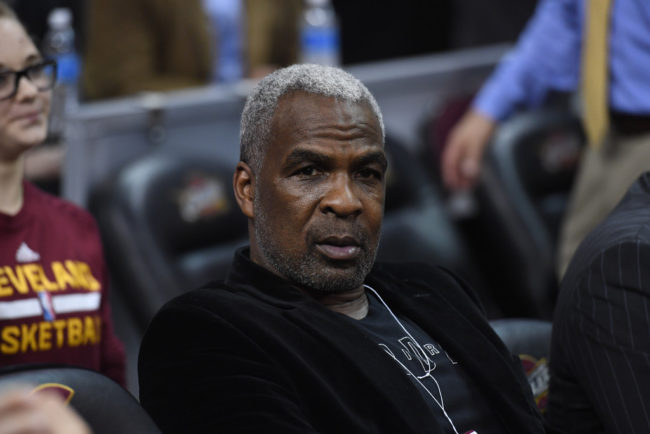 New York Knicks legendary big man Charles Oakley has filed a civil lawsuit against the franchise for the incident that occurred in Madison Square Garden last season, as first reported by ESPN.com:
Oakley's civil suit names Knicks owner James Dolan, Madison Square Garden Company and MSG Sports & Entertainment. It includes several causes of action, including defamation, libel and slander. It requests an award of damages to be determined at trial by a jury to compensate Oakley for emotional distress and/or mental anguish, punitive damages, damages to Oakley's reputation and reasonable attorneys' fees and costs.

…

In the civil suit, Oakley alleges that Dolan, Madison Square Garden Company and MSG Sports & Entertainment committed defamation by publicly accusing him of committing assault and stating publicly that he suffers from alcoholism. It refers to the defendants' statements in the aftermath of the incident as a "coordinated" and "defamatory" public relations campaign and alleges that Oakley was treated like a "common criminal" during the incident at Madison Square Garden.

The suit, filed by attorneys Douglas Wigdor, Renan Varghese and Alex Hartzband, also alleges assault, battery, false imprisonment and abuse of process. In addition, the suit alleges that the defendants violated the Americans with Disabilities Act and the New York State and New York City Human Rights Laws by denying Oakley access to Madison Square Garden based on their perception that he suffers from alcoholism.
Oakley was forcibly removed from the Knicks' arena during a game in February. Madison Square Garden staffers claimed he was being uncooperative during the violent incident, which can be viewed here.
Madison Square Garden released the following statement on Charles Oakley this week:
"This is a frivolous lawsuit and nothing more than another attempt by Mr. Oakley to garner attention. We will deal with this accordingly."
Oakley spent 10 seasons with the Knicks organization as a player. He was given a one-year ban from the arena following the incident.