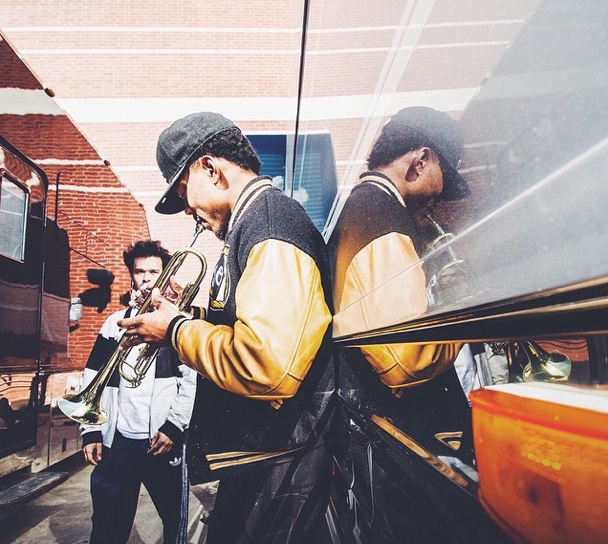 Surprise! We have another release out the blue. This time it's from Chance The Rapper, Donnie Trumpet and The Social Experiment.
16 songs and nothing but sheer dope. Best part, it's FREE!
Peep the tracklist below.
1. "Miracle"
2. "Slip Slide" ft. B.o.B, BJ the Chicago Kid, Busta Rhymes & Janelle Monáe
3. "Warm Enough" ft. J. Cole
4. "Nothing Came to Me"
5. "Wanna Be Cool" ft. Jeremih & Big Sean
6. "Windows" ft. BJ The Chicago Kid & Raury
7. "Caretaker" ft. D.R.A.M.
8. "Just Wait"
9. "Familiar" ft. Quavo of Migos & King Louie
10. "SmthnthtIwnt"
11. "Go" ft. Jesse Boykins III
12. "Questions"
13. "Something Came to Me"
14. "Rememory" ft. Erykah Badu
15. "Sunday Candy"
16. "Pass the Vibes"
Purchase by clicking here!